Who Can Use This Feature?
Self-Service Plans
Free ProPlus
Business Plans
Essentials GrowthEnterprise
Open the door to collaboration with Vidyard Rooms!
🚪
Vidyard Rooms are digital spaces that let you bring buyers and sellers together to collaborate, share resources, and keep stakeholders mutually informed to move deals forward.
In this document, you'll learn how to set up a new Room and get started:
How to create a new Room
How to share videos, upload files, and add links to helpful resources in your Room and helpful resource links to your Room
How to share your Room to collaborate with others
Create a new Room
Create a new Room to collaborate and share videos with others.
Sign in to your Vidyard account
Select Rooms from the main menu, then click on New Room
Give your Room a name and upload a logo

Supported file types include .png, .jpg, .jfif, or .gif formats (max 2MB in file size)

Select Create Room to finish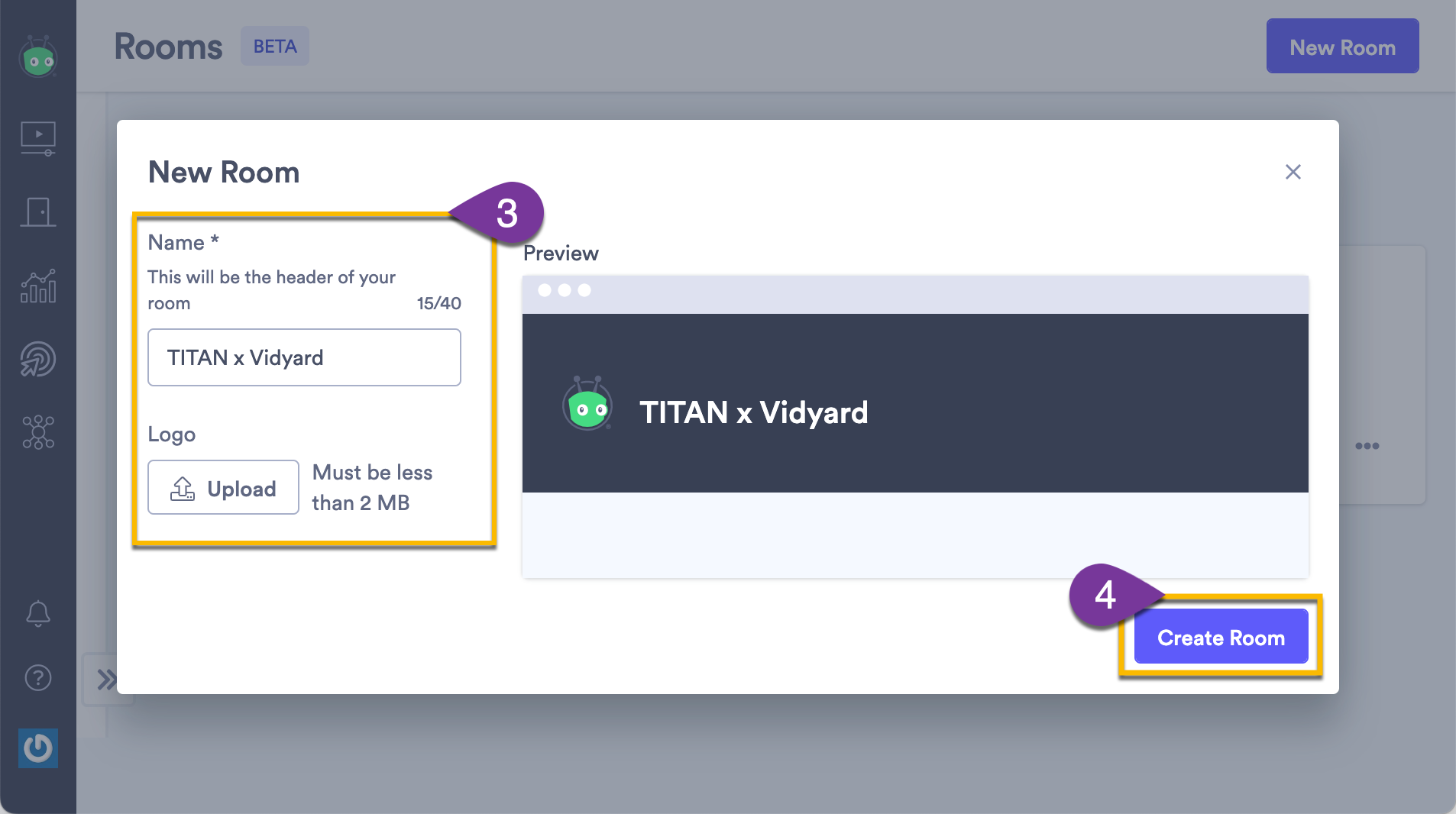 Add videos, links, and other resources
Add videos, upload files, and share links to helpful resources to bring together information for your audience. Learn More.
Select + Add Video to publish videos from your library to the Room timeline
Select + next to Resources to add links to additional assets and resources
Select + next to Documents to upload files from your computer (for example, images, PDFs, spreadsheets, and presentations)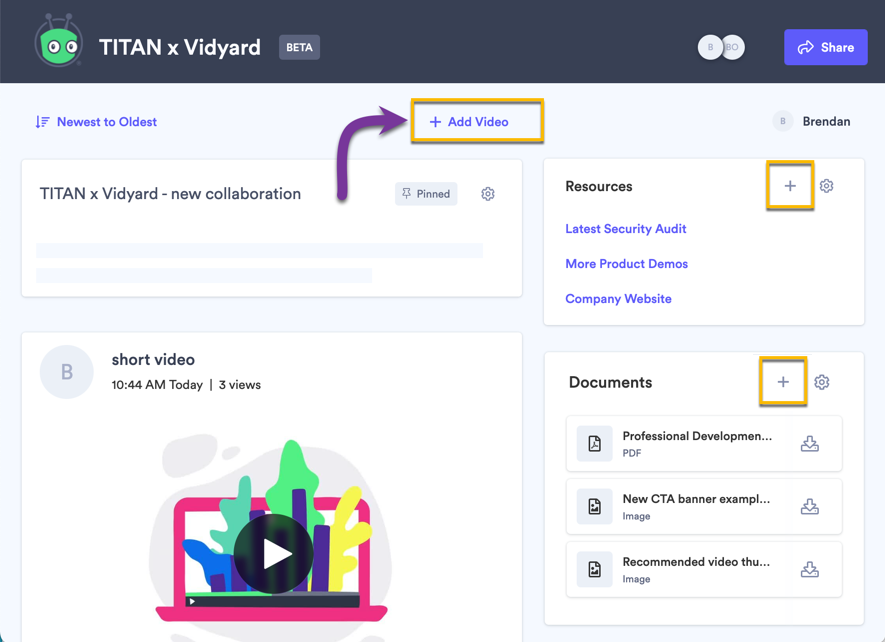 Share and collaborate with others
Share your Room with other people and change their Role. Roles allow you to control what each person can do inside the Room (for example, Editor or Commenter). Learn More.
Select Share to invite others to the Room
Decide how collaborators can use the Room (Editor, Commenter)
Add comments to videos and tag other contributors in the Room