Follow-up emails are automatic messages that Vidyard Prospector sends to your leads 3 days after its initial email (you can enable Follow-up emails in your email preferences).
As Prospector continues to send emails to new leads, you may eventually need to stop sending follow-ups once a person responds to a message.
There are 2 ways indicate that you no longer want Prospector to send follow-up emails to a specific lead:
Stop follow-ups directly from your Gmail inbox (requirements the Vidyard browser extension)
Remove the lead from your "Sent" list in Prospector
Stop follow-ups from Gmail  
When you have the Vidyard extension added to your browser, you can tell Prospector to stop sending follow-up messages directly from the email thread in your Gmail inbox.
In your Gmail inbox, open the email thread with the recipient that you want to stop sending emails to
Select Stop follow-ups from the banner at the top of the thread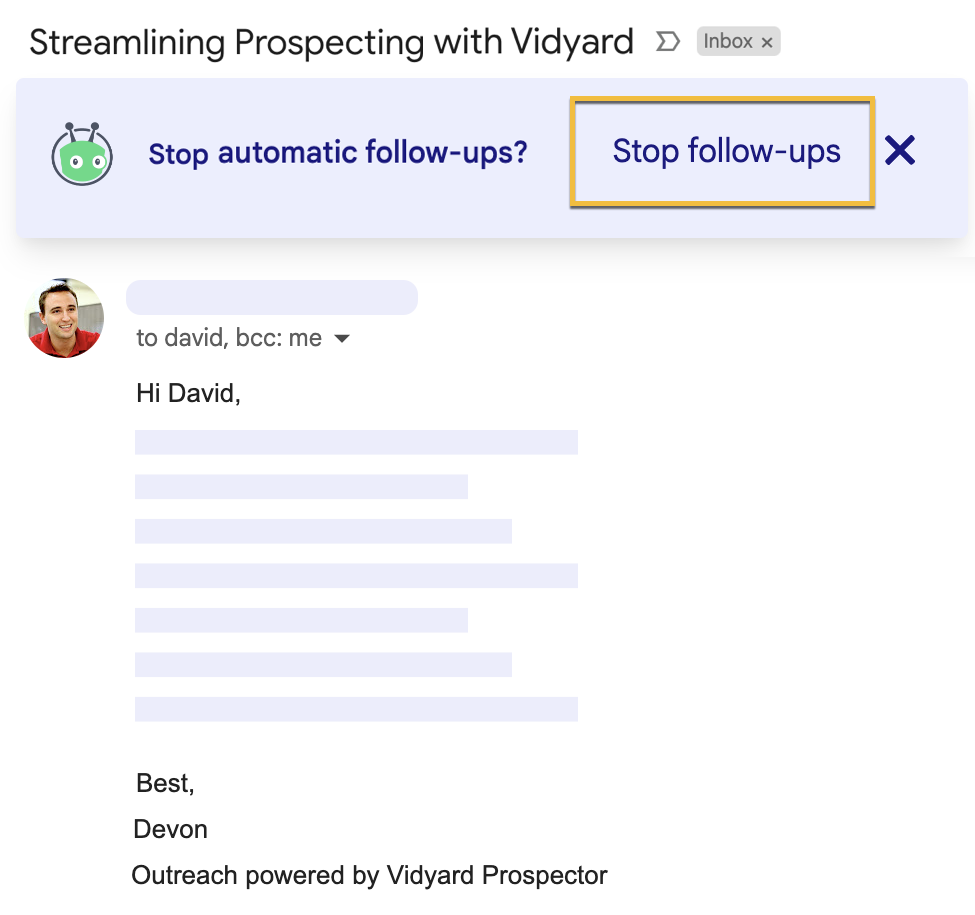 Remove the lead from Prospector
Alternatively, you can always remove a lead from the Sent messages list in Prospector. Removing a lead stops Prospector from sending any further follow-up emails.
Select Emails from the main menu, then open the Sent tab
Open the menu (3 dots) next to the lead you want to remove
Select Remove Lead