Open the Chrome extension
Once you have installed the GoVideo Chrome extension and completed the set-up process, select the V-bot icon in the top, right-hand corner of your Chrome browser.
This will display the GoVideo control panel. Here you choose the type of video that you would like to record.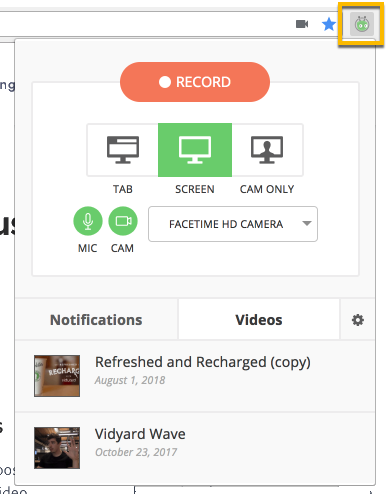 Choose a recording option
The GoVideo extension has three recording modes:
Cam only recording: use your webcam to record a "selfie-style" video.
Tab recording: record the tab that you are currently on. Other browser tabs and applications will not be recorded should you move between them.
Screen recording: record the entirely of your monitor in fullscreen. Everything, including other tabs and applications will be recorded as you display or move between them.
Each of these options may be enhanced by enabling the camera and microphone buttons to either add your voice or webcam to the recording.
For example, adding the camera option to a tab or screen recording will include your webcam in the bottom, left-hand corner of the screen.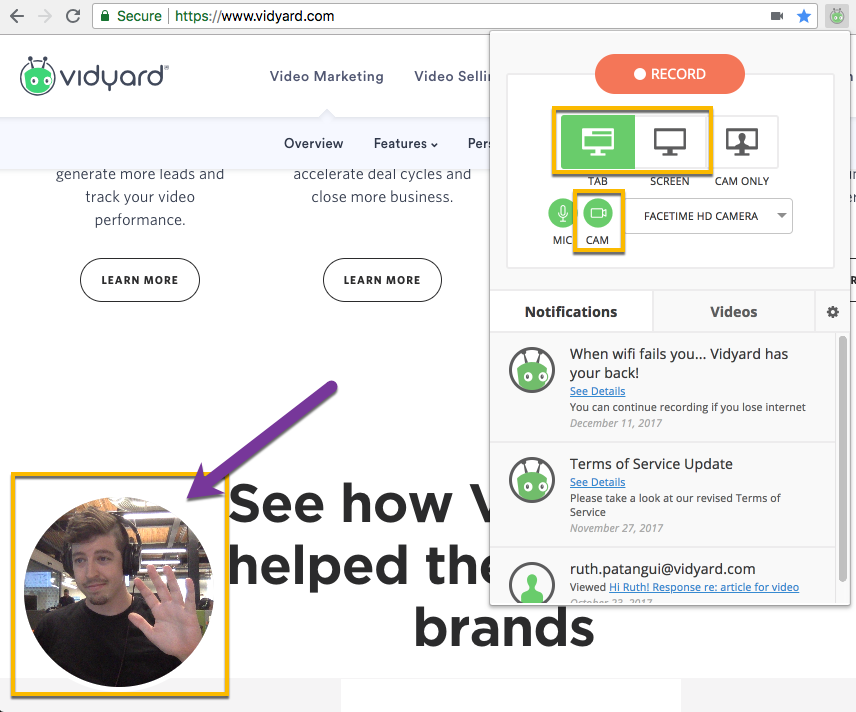 When you have finished choosing your recording style, click Record!
---
Further resources
For more information on GoVideo and using the Chrome extension, see our GoVideo FAQ.