Overview
Vidyard GoVideo is available on many different software platforms such as MS Outlook or Google Chrome and will work well on the majority of hardware platforms. These include tablet PCs running Windows.
Answer
There have been reports of some sound issues with the Surface Pro 3 device when using Microsoft Outlook to record videos. You may hear an audible hiss and some changes to background noise levels during a recording.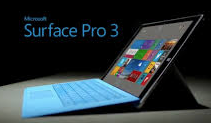 We have identified that there is a mic array problem when the processor is under heavy use. The Surface Pro 4 does not suffer from the same issue. If you have experienced this issue, we recommend using a headset or external mic when recording on these devices. This can significantly improve audio quality (hardware dependent).
Also, try to ensure that all unnecessary programs are closed in order to reduce CPU usage.