Why recording is blocked on application-based pages + a workaround 🙌
Have you ever opened a new tab to record with the Vidyard browser extension only to find that recording is blocked? You probably encountered a message in the extension that reads:
"Recording Blocked -- Your browser doesn't allow recording on this page, please try a different one."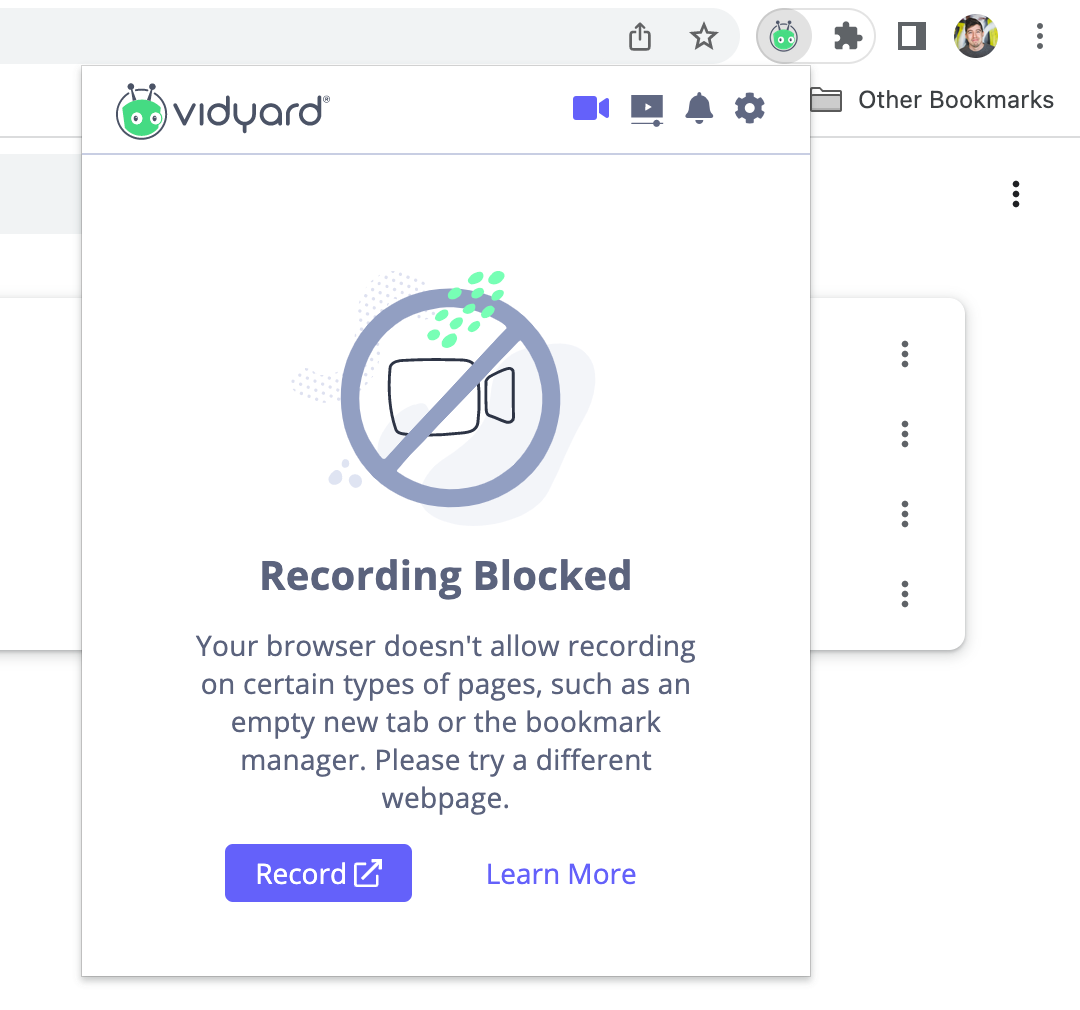 Why does this happen?
Recording is blocked on some pages in Chrome or Edge (like chrome://newtab or chrome://settings) because there are not real webpages; they're part of the Chrome or Edge application.
Application-based pages don't have any code to display, so Vidyard can't run the code on these pages that allows you to record videos.
The solution
Start your recording on any URL-based page:
Go to a new, URL-based webpage (such example vidyard.com or linkedin.com)
Open the browser extension on the new page to record your video