Who Can Use This Feature?
Business Plans
Essentials GrowthEnterprise
If you try to sign in to Vidyard and see a message that says This user has been locked and cannot sign in, then your account is currently inaccessible.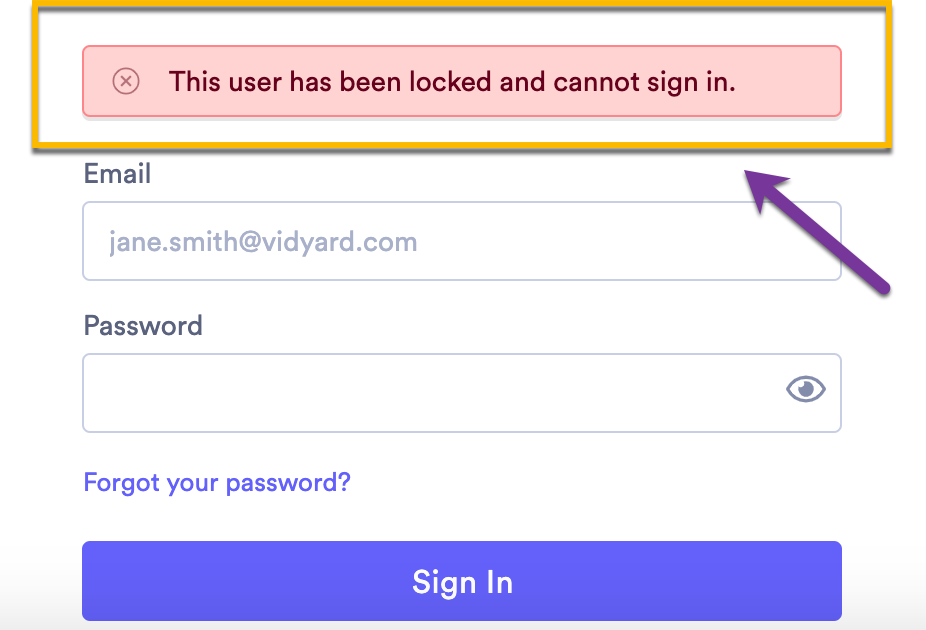 Your account may have been locked for one of the following reasons:
Lack of payment on an account -- if you've failed to provide payment by your account's contracted due date, the account will locked until payment has been received.


Cancellation of a Business (Essentials, Growth, Enterprise) account -- after cancellation, the account will remain available until the next renewal date when the contract expires. If this date has passed, the account will be locked.


Violation of Vidyard's Terms of Service -- any account containing videos that are flagged as a violation is locked immediately.
If you need help gaining access to your account, or to understand why your account has been locked, please reach out to Vidyard's Support team for further assistance.