Who Can Use This Feature?
Business Plans
Essentials GrowthEnterprise

Vidyard for Salesloft allows users to create and add high-impact videos to your sales emails, templates, and snippets—all in just a few clicks.
You can use Vidyard in Salesloft for free or upgrade to a paid plan to access additional functionality such as:
ability to customize your video sharing page

in-video calls-to-action

+ more
This article demonstrates how to enable and use the Vidyard integration in Salesloft.
Requirements
To enable to the Vidyard integration, you must be an administrator in Salesloft
Enable the Vidyard Integration
Sign in to Salesloft as an administrator
Click on your profile name in the upper, right-hand corner, then select Settings
Select Integrations under the Administration section
Toggle the Vidyard integration to ON
Add video to your emails, templates, and snippets
Whenever you compose a new email or create a template, snippet, or cadence, you can use Vidyard to insert video(s) into your message.
Click on the Salesloft Integrations icon, then click select Vidyard to open the app

You can choose to either create a Vidyard account, or sign in to an existing account

Select New Video to create a recording or upload a video from your computer

Choose videos from your library to build a playlist

Use the Folders button to add videos from other folders to which you've been invited (only available to Vidyard Business plans)
Click on # Selected to arrange the order of your chosen playlist
Select the title of any video to preview it in-app.

Select Share to insert your video or playlist into the email, template or snippet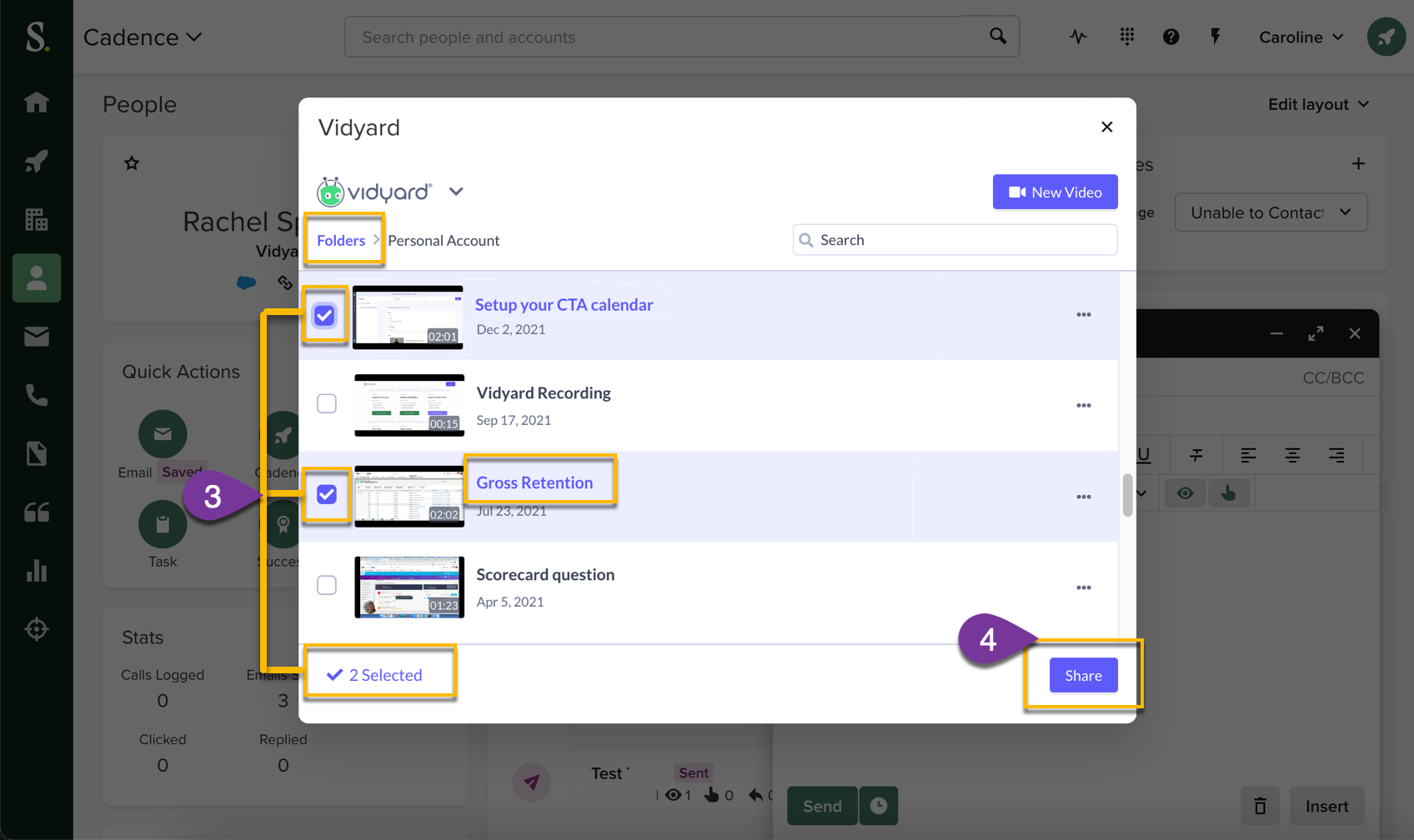 Identifying your viewers
Whether you are sending 1-1 emails, or reaching out to multiple people via cadence, the Vidyard integration will identify your video viewers with help from Salesloft's email merge tags.
You can see this identifying information in the video's URL (either before or after sharing), by clicking on the video's thumbnail and selecting the link icon.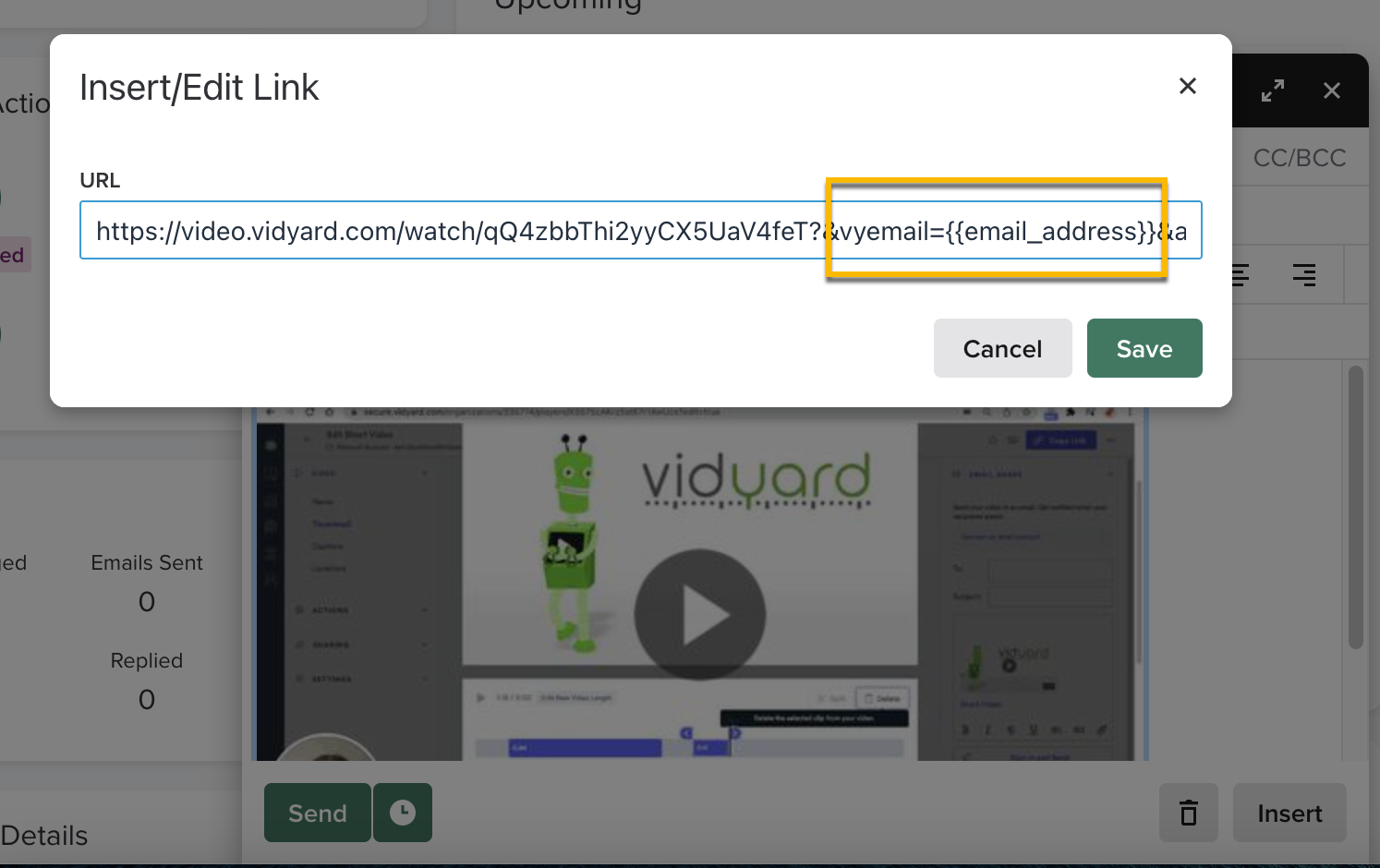 The merge tag populates your viewer's email address to identify them, as soon as they click on your video.
Learn more about how Vidyard tracks and identifies viewers.
Additional resources