Most modern browsers allow you to determine the language (or languages) in which you prefer to receive information on the web.
Webpages that have an available French translation, for example, will display the page in French to users who have configured their browser to show French as a priority.
The same browser settings determine the language of the controls on the Vidyard Player.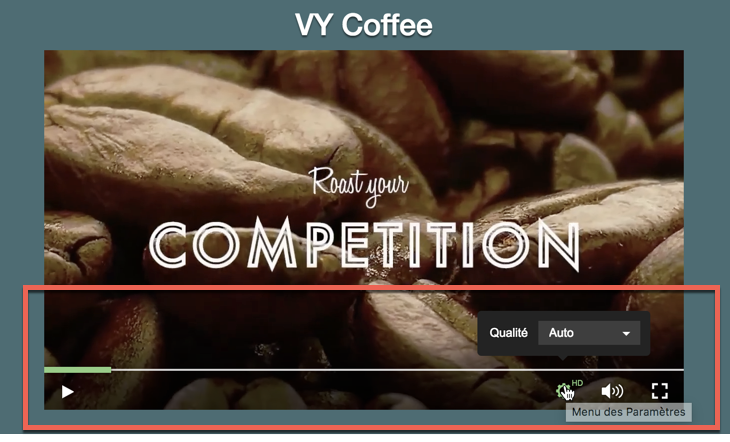 Supported languages for the Vidyard player
The Vidyard player has available translations for both English and French. Regional differences for English and French do not matter.
For example, the player will display the appropriate language for browsers that are set to display either French or French (Canada).
If a browser is set to have a language other than French or English as a priority, the language of the player controls will default to English.
Change language settings for your browser
A browser's default language is originally determined by the language set for the computer's operating system (Windows, MacOS, etc.). The language settings for the browser can be subsequently changed to differ from the OS.
Google Chrome
Open the Chrome settings menu, then click Settings
Scroll down and select Advanced > Languages


Click Add Language to add another language to the browser
Use the menu beside each language to move its priority up and down the list
Firefox
Open the Firefox settings menu, then click Preferences
Under Lanage and Appearance, select Choose...

Select a language from the dropdown menu, then click Add
Use the Move up and Move down buttons to change a the priority of a language