Overview
You can change or update the name of your video at anytime from the Vidyard library. Just click on the title of a video to open the edit page.
There are almost no restrictions on what you can included in the title of a video. You can even include emojis! 👋
If you make an update and the title of your video fails to save, you may have included an unsupported character.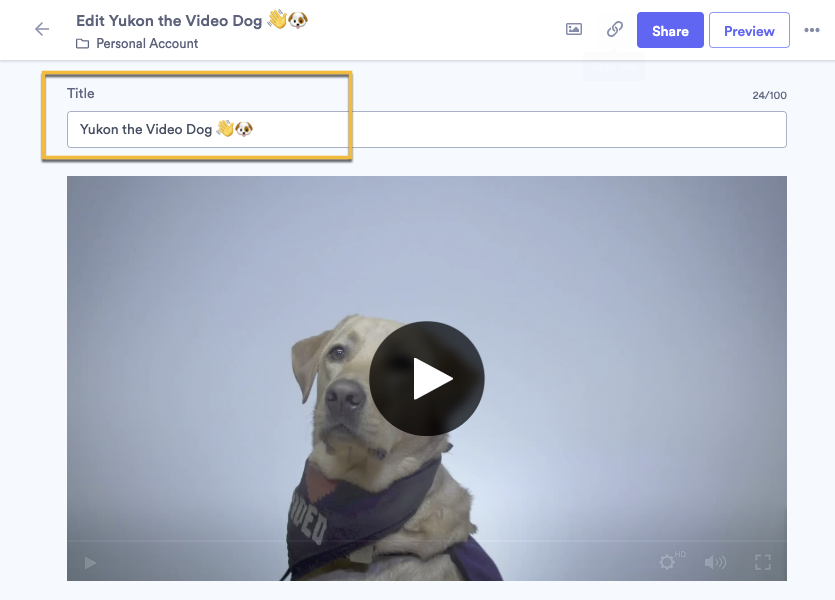 "Failed to save title" error
The Failed to save title error appears if you include angled brackets (either < or >) in the title of your video.

Remove the angled brackets from the title and try something different.
If the error persists even after the brackets have been removed, contact Vidyard Support for further help.