A sharing page allows you to provide a visually appealing and branded page structure to house your video content. In Vidyard, you use can the sharing page editor to customize your page with HTML and CSS.
Below you'll find some simple, but effective templates to help you get started. 
Select a template and copy the code into the header, footer and CSS boxes within the sharing page editor. You'll find step-by-step instructions in the HTML comments to help you match your own branding.
Requirements
You must belong to a role with the Edit Branded Sharing Pages permission enabled
Sharing page templates
The templates below will provide the following:
A simple & clean header where you can drop your own logo. This image will need to be hosted on the web already.
On the light versions, the player has a drop shadow to stand out on the page.
If the template has 'cards' then these can be adjusted to link to assets or parts of your website. Examples being download your software, book a meeting, watch a demo, view a case study etc.
The footer can contain links to your social channels and T&Cs.
3 Card - Light Version

No Cards - Light Version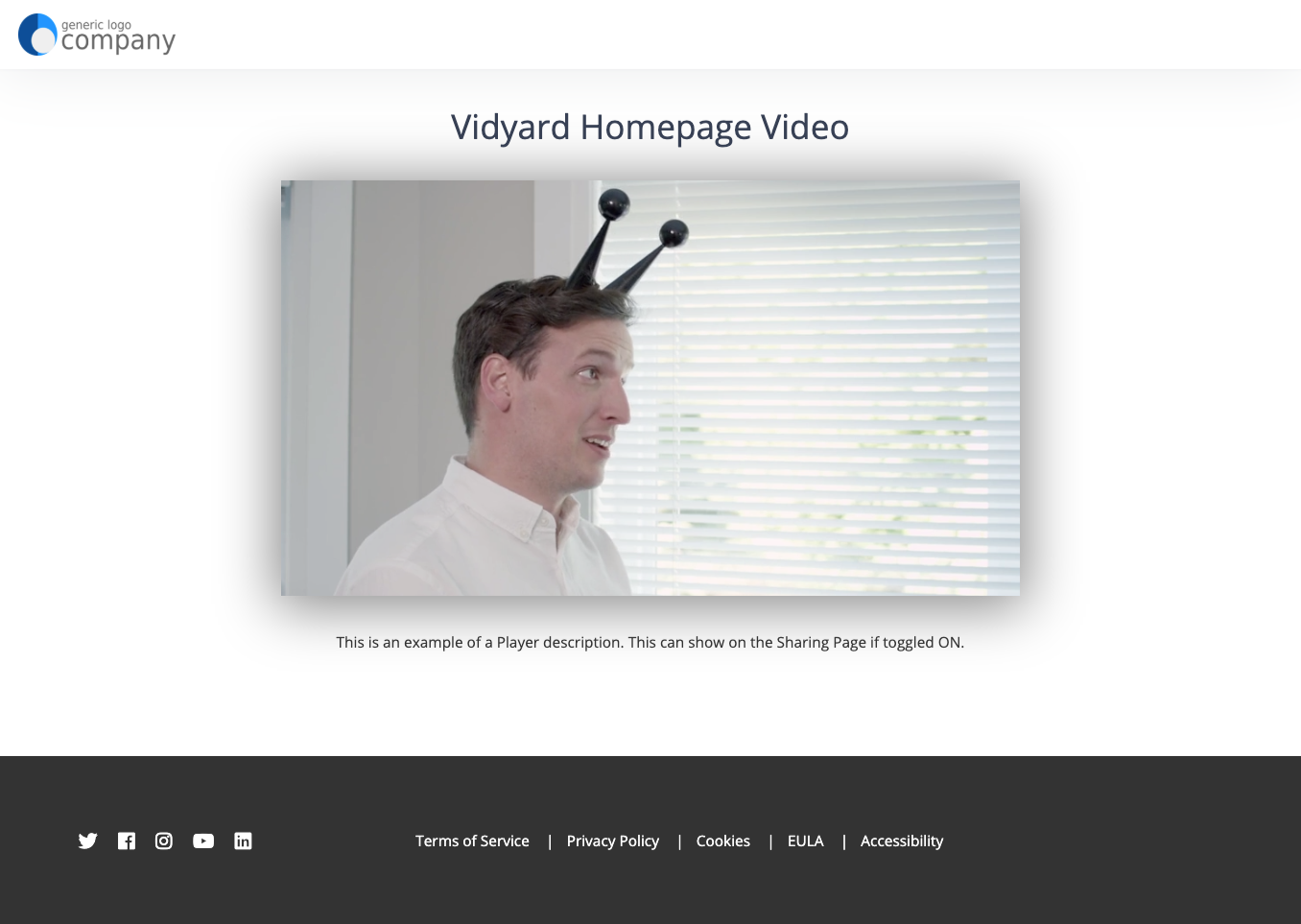 3 Card - Dark Version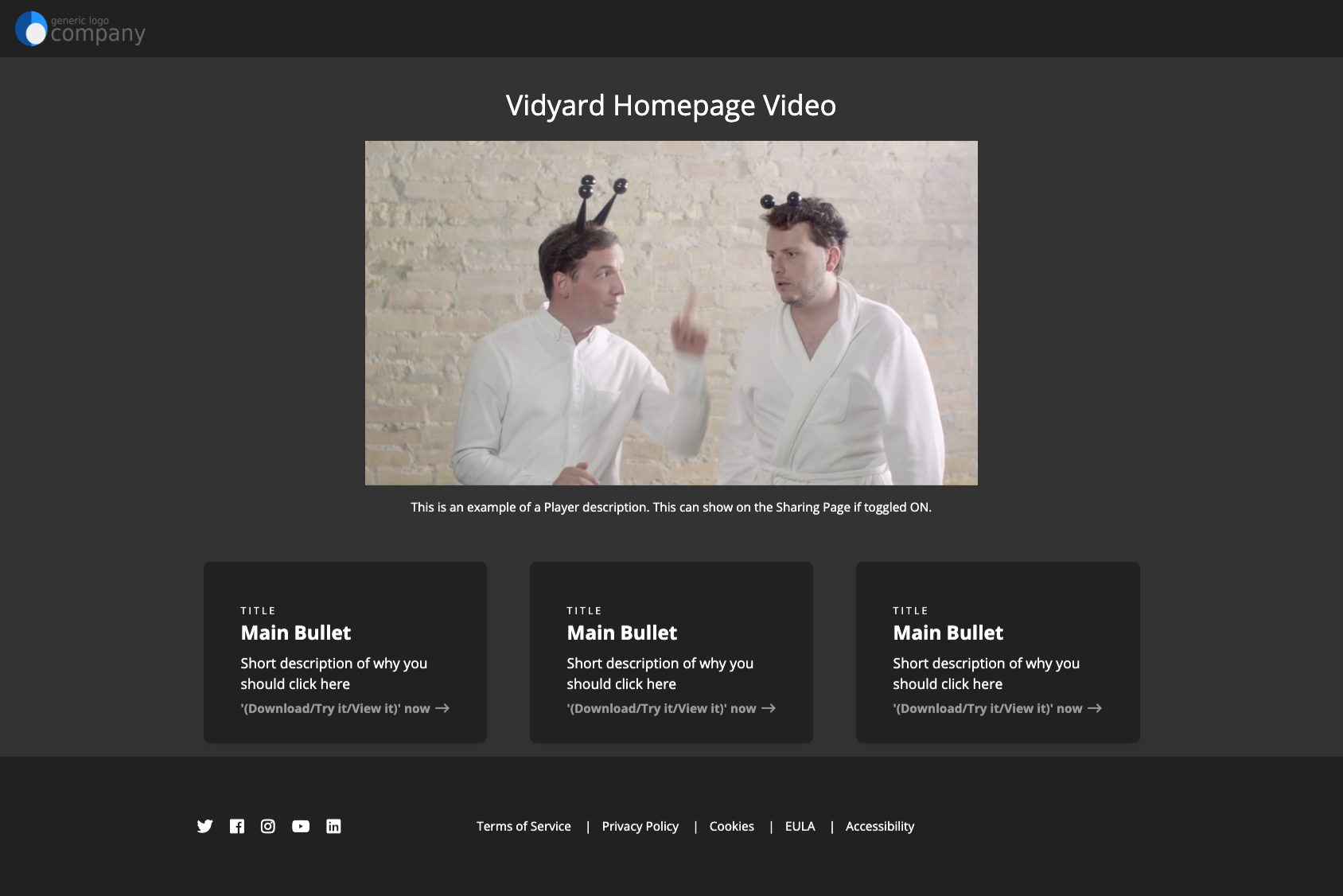 No Cards - Dark Version