Vidyard allows you to embed videos on your website, inside of an app, or any location that accepts javascript on a webpage.
If you embed a video, it will be available for anyone who can access the page to watch, so long as no additional restrictions have been applied (e.g. a domain restriction).
A video may "no longer be available" at your embedded location if:
The video has not been selected as one of the embeddable videos in your allotment (5 embeds for Vidyard Free, 20 embeds for Vidyard Pro)
A user in your account may have added a domain whitelist to the video.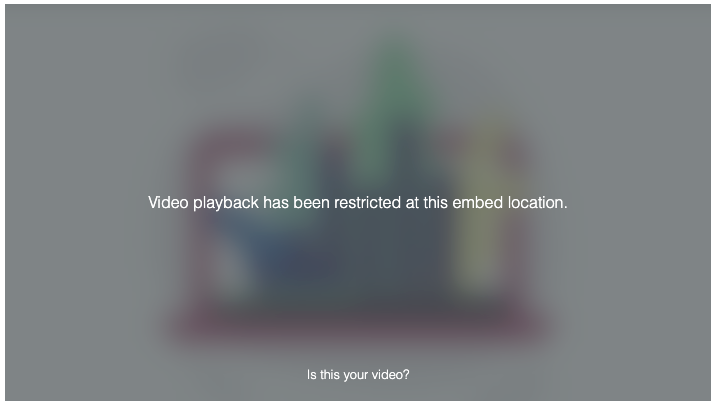 Embedding videos on Vidyard Free and Pro
With Vidyard Free and Pro accounts, you can only embed up to a specific number of videos from your library (5 embeds for Free and 20 embeds for Pro).
At any time, you can toggle the embed option for a video to OFF and then enable the embed option on a different video.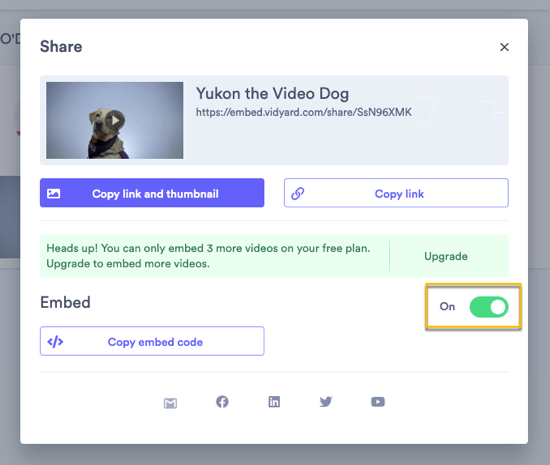 If you remove the embed option for a video, viewers will no longer be able to watch at any of the locations where the video has been embedded. But don't worry—we've added a "Watch Video" link so that viewers can still watch your video on a separate sharing page.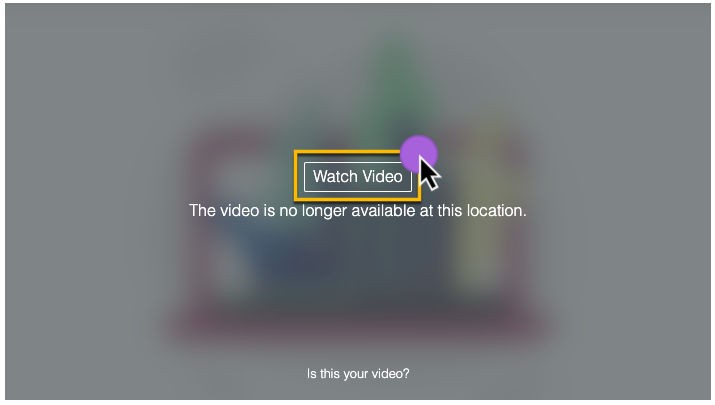 Domain restrictions on videos
Some paid plans include the Domain Restrictions feature. Domain restrictions allow you to control on what domains an embedded video can be watched.
If someone embeds a video outside your list of authorized domain locations, playback will be restricted.
Open the settings for the video player in your library to manage your list of whitelisted domains.