When you've added captions to a video, it's sometimes necessary to download a copy of the file to save or make changes.
You can download your caption files from Vidyard in several common file formats, including .srt, .vtt, and as a text file.
Need a complete transcript of your video without timestamps? You can download that too. This is especially important if you want to include a readable transcript of the video on a page or as a downloadable file to improve accessibility for a wider audience.
Requirements
A subscription to the Starter, Plus, or Enterprise plan
You must belong to a Team with the Edit Videos permission enabled
Select a video from your library
Select the title of a video from your library to open the edit page.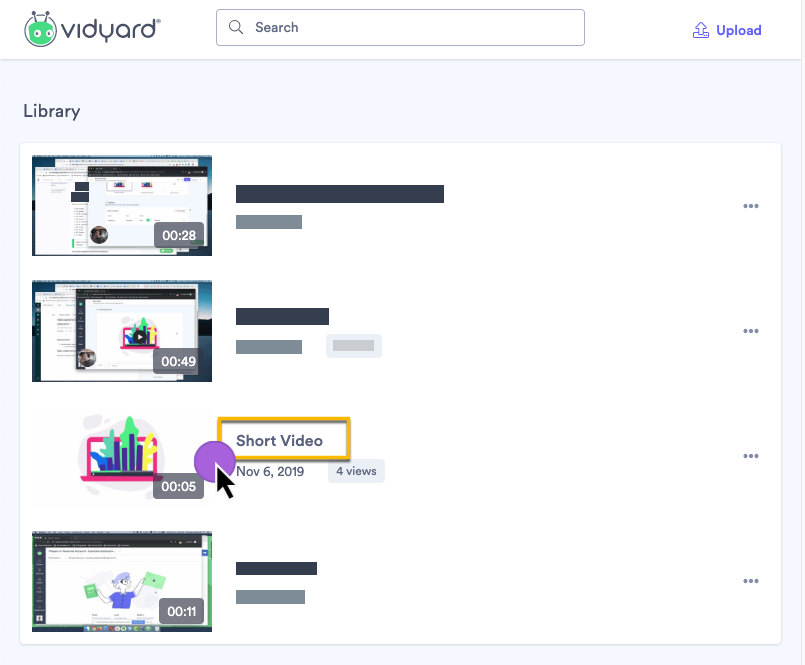 Download a caption file
Open the dropdown menu next to a caption, then select Download
Select the type of caption file you want to download