You can add the Vidyard extension (for Chrome or Edge) to your browser in just a few clicks.
The extension allows you to quickly record and share videos directly from your web browser. You'll also have easy access to your existing library as well as a notifications feed to keep tabs on incoming video views.
Add the extension to your browser
The Vidyard extension can be added to either your Chrome or Microsoft Edge browser. Search for Vidyard in the Chrome or Edge add-on stores, or use the links below:
Select either Add or Chrome or Get (for Edge) to install the extension. Follow the prompts to successfully add the extension.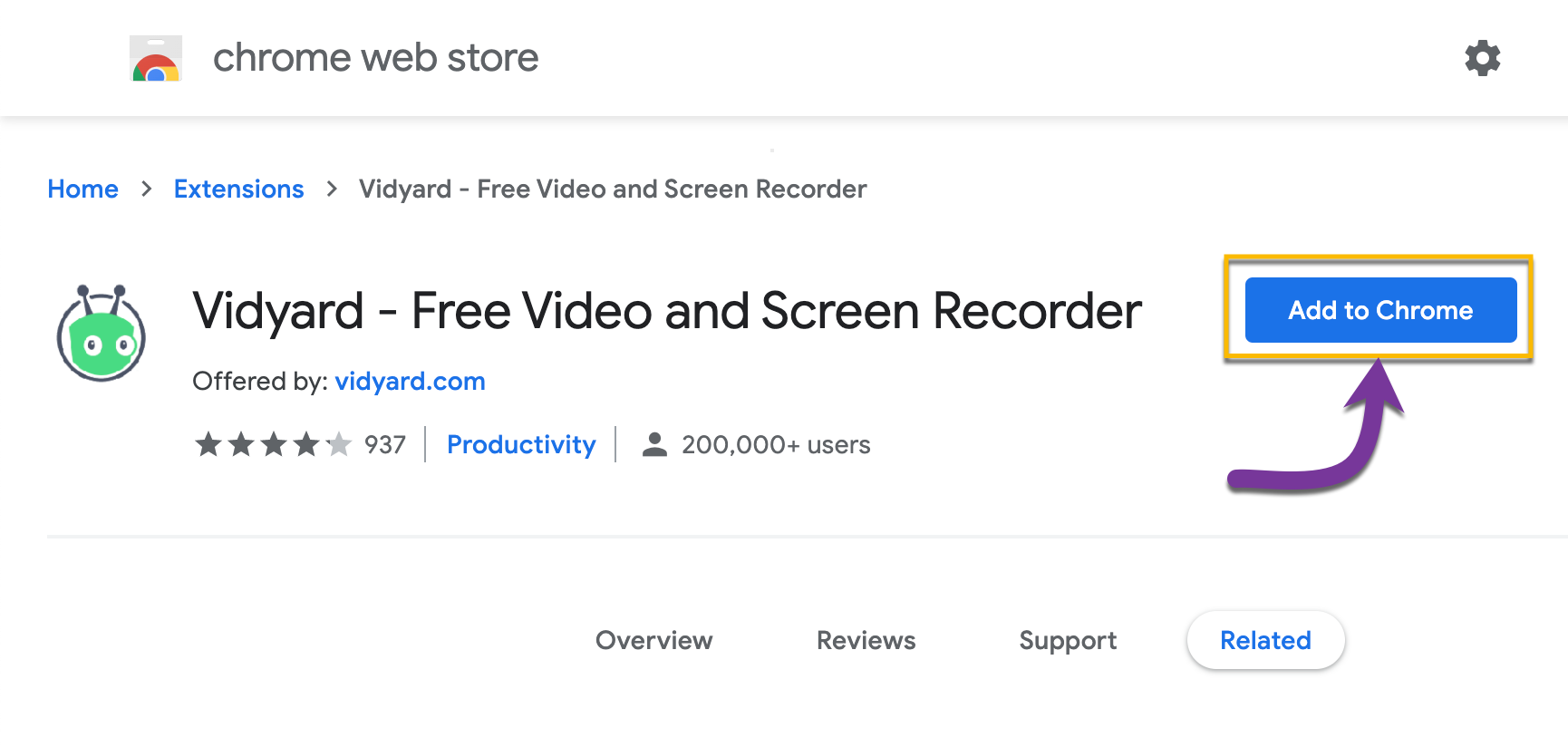 When complete, you'll find the Vidyard icon in the top-right corner of your browser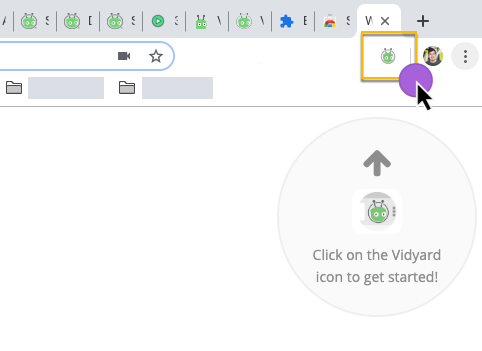 If you're using Chrome and don't see the Vidyard icon right away, open extensions menu (the puzzle piece icon). You can then pin Vidyard to the toolbar for quick, future access.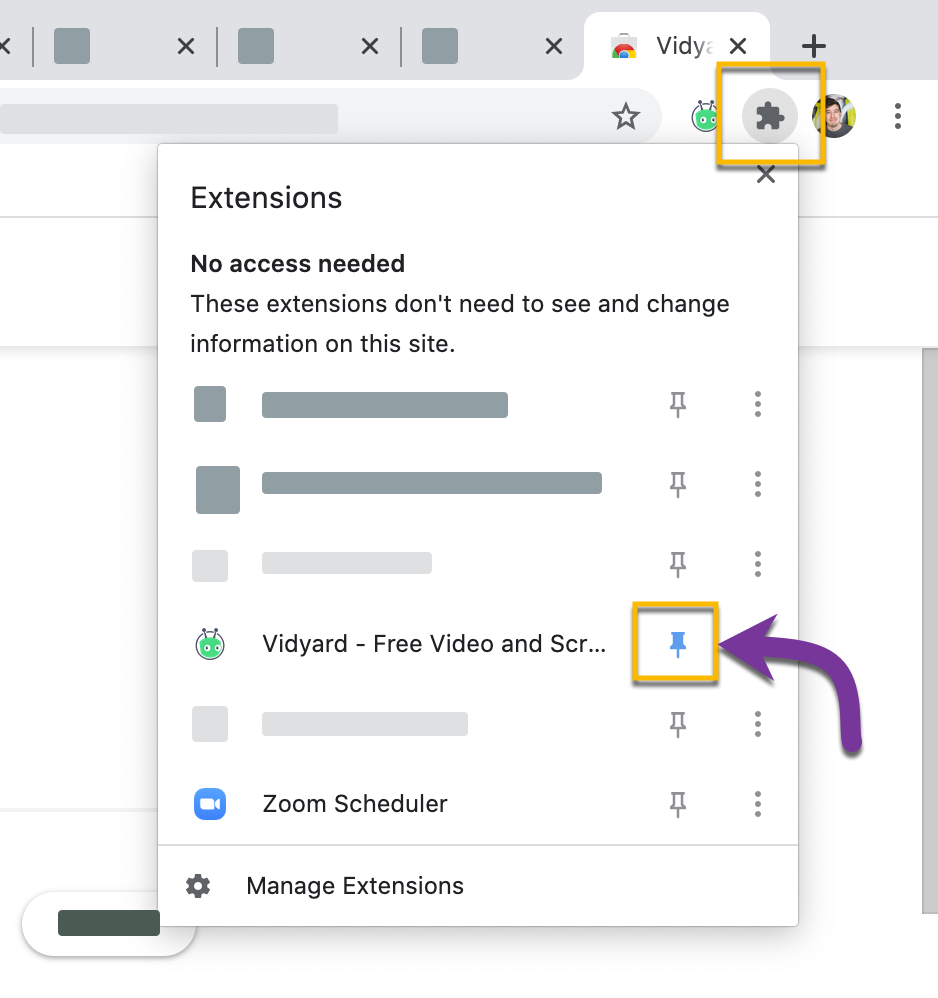 Sign in or create a new account
Click on the Vidyard icon in the top, right-hand corner of your browser
Choose an option to sign in:


Select Continue with Google or Continue with Outlook to authenticate using an existing email account
Select Sign in with Email to authenticate with your email address and password
Alternatively, click on Sign up to create a new account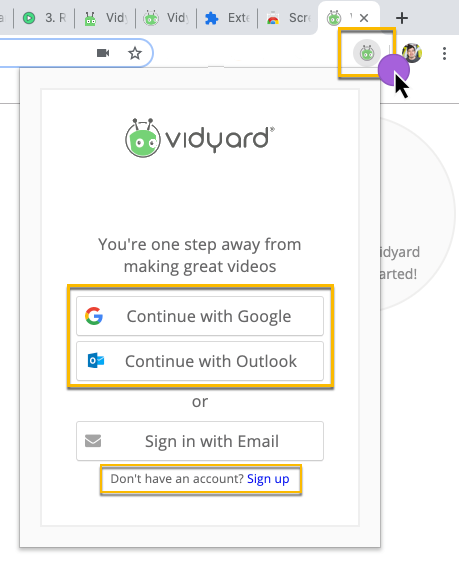 Next steps