Answer
To sign in with Google you will need to install the GoVideo extension from the Google Chrome store. Once installed, click on the extension icon and choose an option to sign in:
Continue with Google
Continue with Outlook
Sign in with Email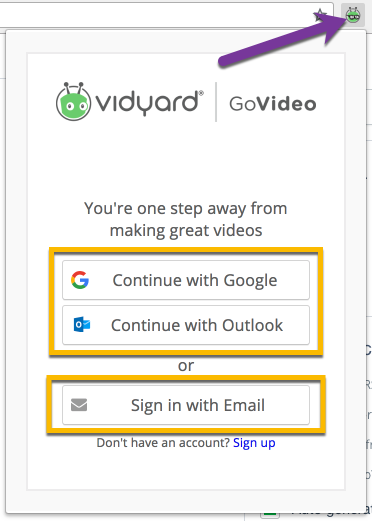 After clicking this option you will be prompted to sign in to the Google account of your choice. Log in and start making videos!