Who Can Use This Feature?
Self-Service Plans
Free Pro Plus
Business Plans
Essentials Growth Enterprise
When you record a video with Vidyard, you may want to use a separate, external camera or microphone other than the default options built-in to your computer.
You can change which camera or microphone you use anywhere you record a video—in the browser extension, desktop app or from your library on vidyard.com.
Select a tab to learn more:
Open the Vidyard extension in your browser
Use the two dropdown menus to select from your computer's available microphone and camera sources

Open the desktop app on your computer
Use the two dropdown menus to select from your computer's available microphone and camera sources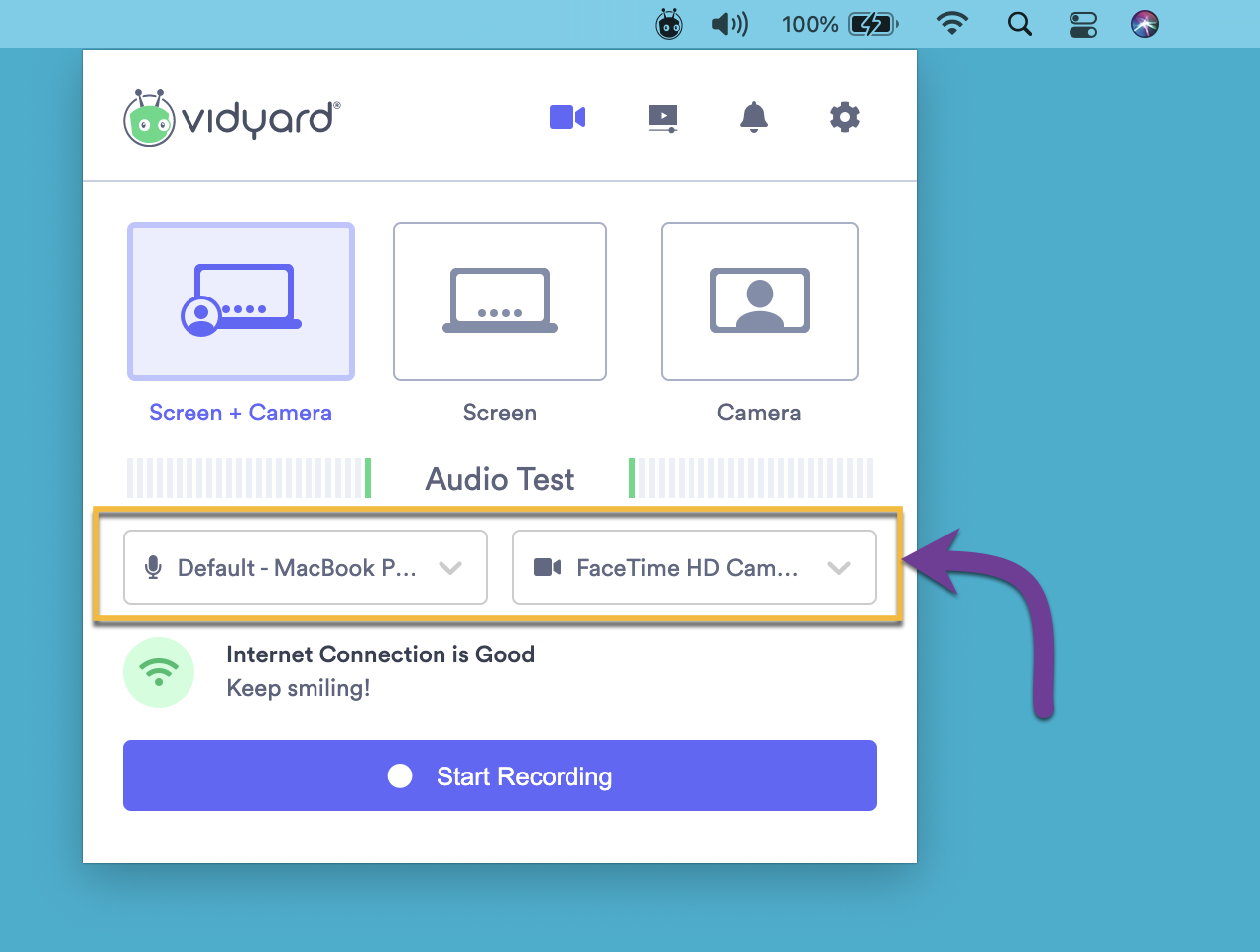 Sign in to your Vidyard account, then select Library
Select New > Record Video in the top right-hand corner
Use the two dropdown menus to select from your computer's available microphone and camera sources