The recording controls appear in the button corner of your screen whenever you make a Screen or Screen + Cam video with the browser extension. The controls allow you to:
If you prefer a cleaner looking recording without the controls, update your recording preferences in the extension to hide the controls.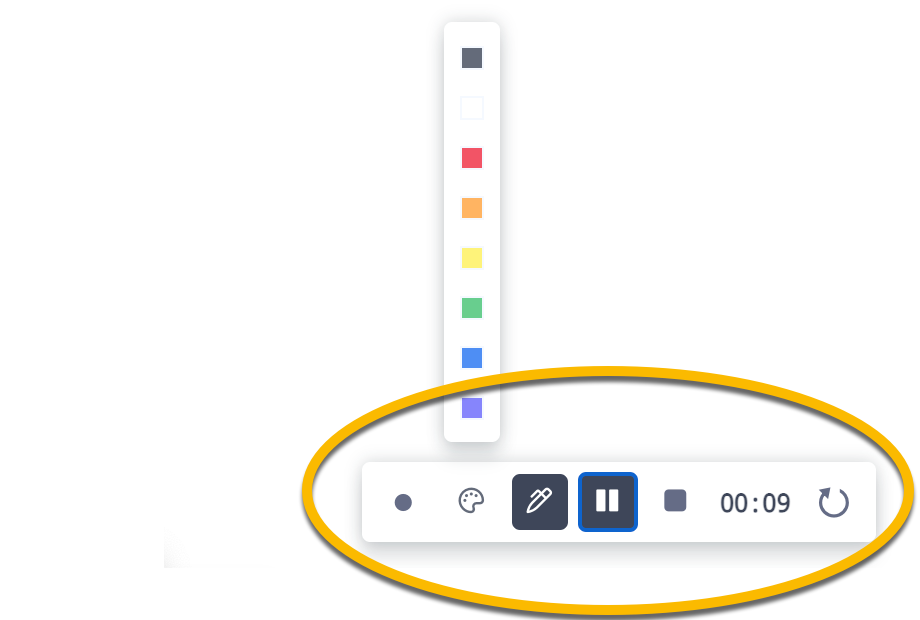 Update your recording preferences
Click on the Vidyard icon to open the extension
Select the settings tab (the gear icon)
Unselect the checkbox next to Show recording controls
Pro tip: if you hide the controls, consider using keyboard shortcuts to control your recording instead!