Who Can Use This Feature?
Business Plans
Essentials Growth Enterprise
Users must:
have the Edit Videos permission enabled
In the folder where you want to move the video to, your Team must:

a) have access to the folder
b) have permission to Create videos & playlists
Need to move videos to another folder? You can select one or more videos from your library and transfer them to another folder in your account.
Moving videos allows you to easily organize and give members of your team access to additional content.
When you move a video, it adopts the settings of the destination folder: the default design and access settings, any default actions (CTAs), as well as folder's the sharing page settings.
You might, for example, move a newly recorded video to a shared folder for the rest of your team to use and share. Similarly, if a video is only intended for internal distribution, move it to a folder with different access settings.
Select videos to move
Select one or more videos from your library, then click on the Move icon from the menu in the upper right-hand corner.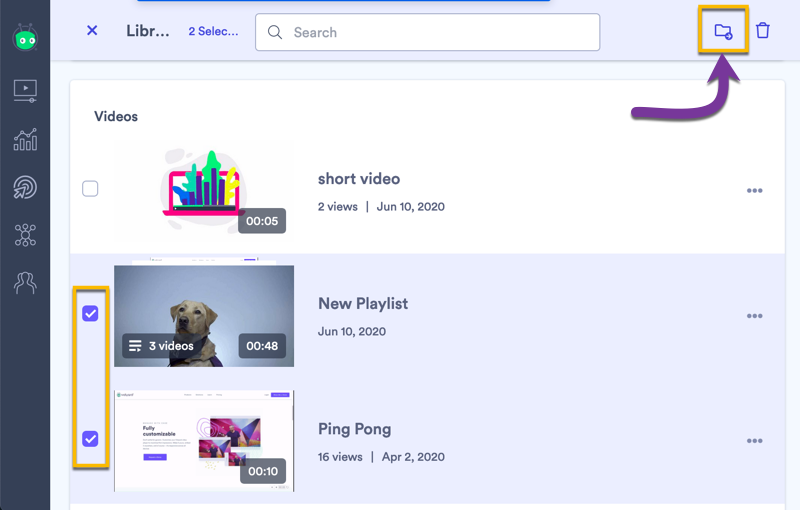 Choose a folder from the menu to indicate where you want to move the video(s), then click Move to confirm.
The analytics for any videos that you move may take up to 24 hours to appear in the destination folder's insights graphs.