Summary of problem
If you or the recipient of your video use Outlook for Windows or Outlook for Mac, you may find that video thumbnails from Vidyard fail to load in emails. Instead you receive this message:
"To protect your privacy, Outlook prevented automatic download of some pictures in this message".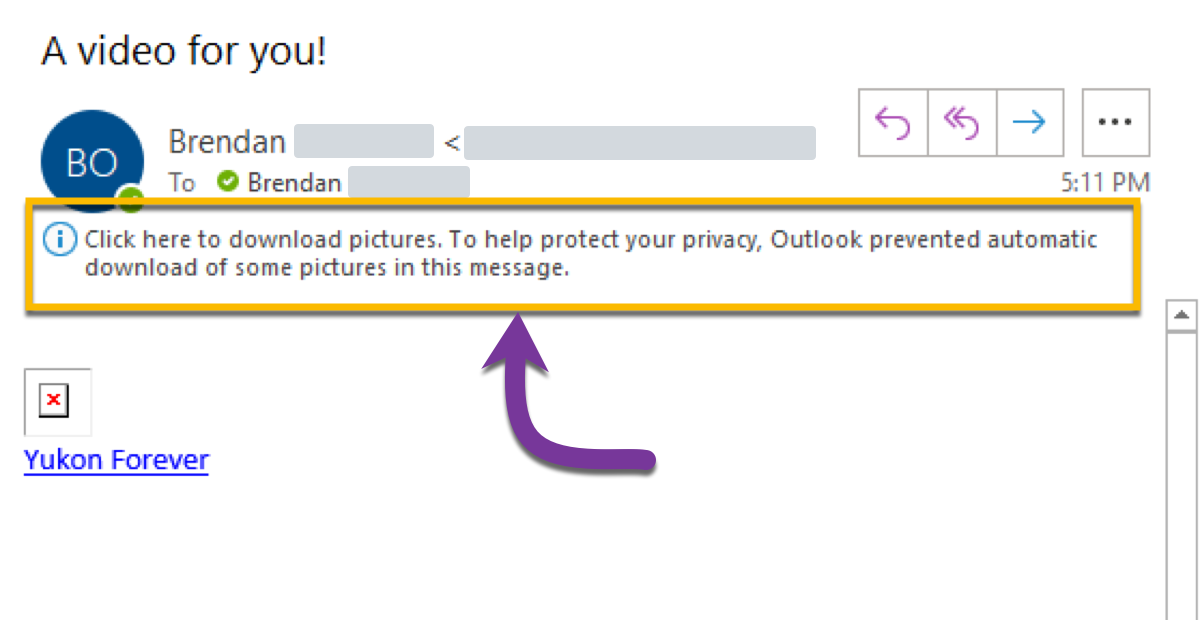 This message appears if your Outlook account has been configured to automatically block images from the internet (like Vidyard's video thumbnail).
Solution: allow Outlook to download images in emails
Update your email settings in Outlook to allow for images to automatically download. This will ensure the video thumbnail appears in your emails.
Select a tab to learn more:
Select the error message that says "Click here to download pictures"
Select Change Automatic Download Settings
Un-check the box that says "Don't download pictures automatically in standard HTML messages"

Select Outlook > Preferences from your Mac's application menu
Under Emails, select Reading
Under Security, adjust the setting for "Automatically download pictures from the internet"

In all messages
In messages from my contacts
Never