Beginning in July 2022, we have received reports from some users that video thumbnail images do not load when they use Vidyard to insert a video into the body of an Outlook email.
The problem primarily affects the Outlook desktop app on Windows, both Office 365 and non-365 versions.
After speaking with our partners at Microsoft, we believe the problem was introduced in a recent Office update on June 14 (version 2205).
Description of the problem
When you use Vidyard to insert a video into the body of an email, the thumbnail image does not load (it appears broken).
It's important to note that, although the image appears "broken" to the sender of the email, the issue does not affect the recipient. The recipient should receive your email properly formatted, including the video thumbnail image.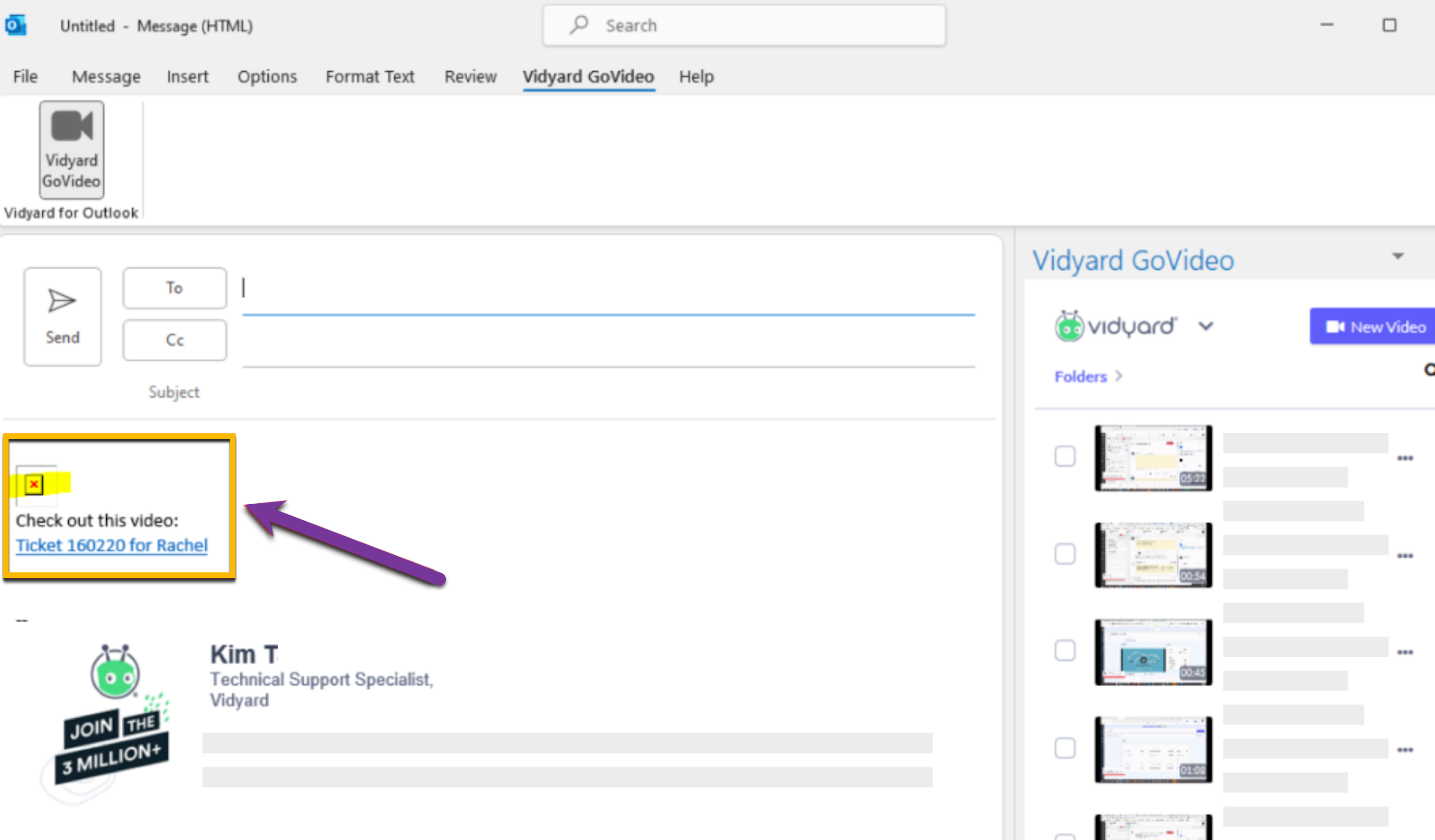 Current solution (as of July 26th, 2022)
If using a business computer, we highly recommend that you work with your IT Team to review the recommended solutions below before you start to troubleshoot.
Update Outlook (recommended)
Remove your Outlook profile, then recreate it
If the problem continues to persist, uninstall and reinstall Outlook using Microsoft's Support and Recovery Tool (SARA).

This step may take 30-50 minutes depending on the age and network speed of your computer.
We've created a step-by-step PDF guide to help walk you through the process of using SARA to re-install Outlook.
At this time we do not know, nor can we guarantee, whether subsequent updates to Office may resolve the problem.
Other problems with images in Outlook
Still having trouble with thumbnail images in Outlook? Here are some separate problems that you might encounter when sending or receiving emails with Vidyard videos: