Vidyard uses tracked video links when you share a video in an email from either your Gmail or Outlook inbox.
If you open a tracked video link, you may accidentally associate Vidyard's tracking cookie (visitorId) in your browser with someone else's email address. Going forward, this means that any Vidyard videos you watch will be incorrectly attributed to the wrong person.
Additionally, the owner of the videos you watch may think someone is watching who is not the intended recipient.
Below you'll find some best practices when sharing and watching videos with tracked links.
Best practices and considerations
Ensure you're signed in to Vidyard when watching your own videos (videos that you recorded or uploaded). You can be signed in on vidyard.com, the browser extension, or desktop app.

When signed in, Vidyard ignores tracking tokens on links to your own videos. This prevents you from accidentally identifying yourself as another person and saves the token for your intended recipient.



Avoid clicking on your own links when you switch to a mobile device. On a different device, Vidyard will not know that you're signed in, or whether you are the owner of the video.


It's always possible that your intended recipient does not click the tracked video link in an email. If they forward the email to someone else, another colleague may instead click on the tracked link first and therefore misidentify themselves.
How to check for a tracking token on a video link
If you want to check whether a link has a tracking token, look for the ?vyetoken appended to the end of the video's URL.
For example:
https://share.vidyard.com/watch/<uuid>?vyetoken=<alphanumeric value>
You can see the token added to a link in your own email when you inspect either the video thumbnail or title. Just make sure a recipient has been added in the email's To field.
In a draft message, click on the video thumbnail or title in the body of the email
Select Change to inspect the full URL
Look for ?vyetoken=<alphanumeric value> at the end of the video link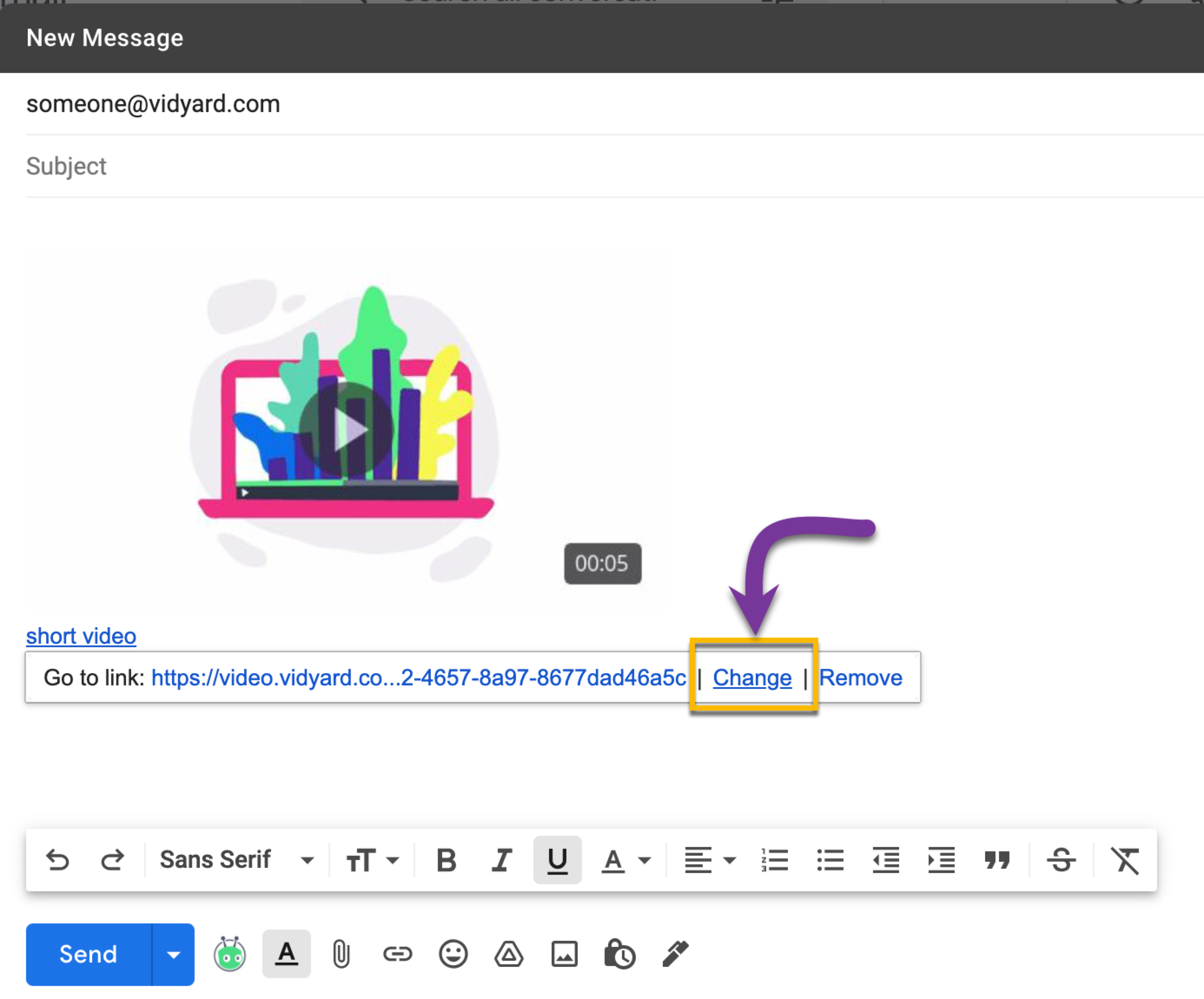 Removing Vidyard's tracking cookie from your browser
If you or a colleague have accidentally clicked on a tracked video link, you can clear Vidyard's tracking cookie from your browser so that your video views are no longer misattributed.
In Google Chrome, open your browser settings to manage stored site data. From there, you can delete site data associated with play.vidyard.com to remove the tracking cookie.
You'll find instructions for browsers other than Google Chrome below.
In Chrome, type chrome://settings/content/all in the address bar to open your Site Settings

You can also reach this page in Chrome by selecting Settings > Security and Privacy > Site Settings > View permissions and stored data across sites

Type vidyard.com into the search bar
Click on the arrow next to vidyard.com to expand
Select the trash can icon 🗑️ next to play.vidyard.com to delete the tracking cookie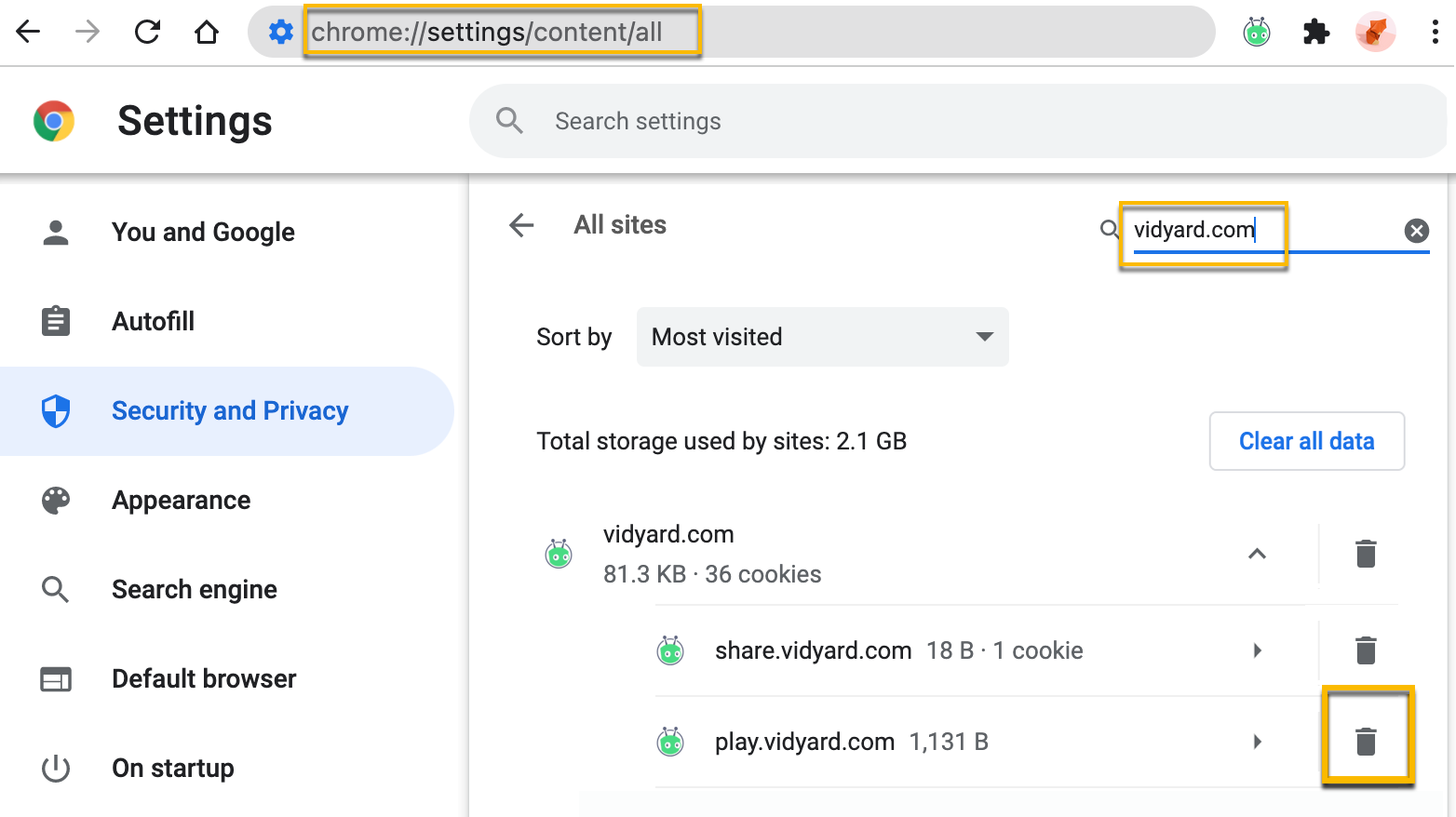 How to clear site data in other browsers