Overview
Providing the viewer with the ability to choose the content they want to watch is a great way to showcase your video content that's relative to their level of knowledge or interests.
'Choose your own adventure' (CYOA) is a concept that comes straight out of interactive storybooks. After reading a page or chapter, the reader would be presented with a number of options to change the story's plot. Each option would ask you to go to a particular page in the book to continue the story.
With video, you can implement CYOA in a number of ways. This could be at the start of a video, where the viewer selects a video in the playlist. During the content, where the viewer can skip to a later (or earlier) chapter, or at the end, which could take you to other sharing pages with separate videos.
In this example, we will provide code for creating an event that you can use at the start of any playlist.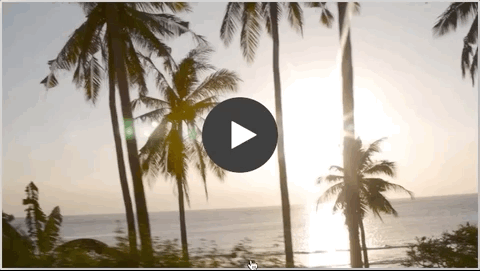 Steps
1. Create a new event by clicking Content - Events and then New Event.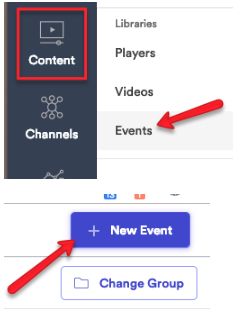 2. Select Fullscreen from Custom Events and press Create.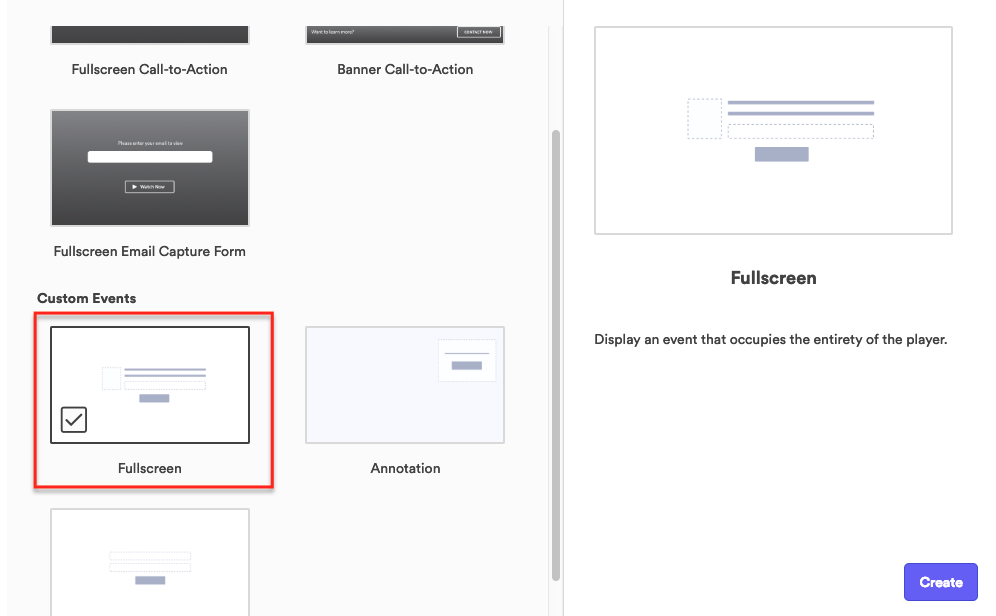 3. Give your event a name and then click on the HTML tab

4. Delete the current code in the HTML. Navigate to the following CodePen and copy the HTML from here into the HTML box in Vidyard.
5. Make changes to the code that will suit your presentation of the content. The default is an idea of having content that represents three types of skill level of viewer. To change any content, scroll down to the end of the code and replace the images and titles to suit.
6. Save and Assign the content.

7. Click on the Add Video button from the top right and select a video for the Event. This should be the first one in a playlist.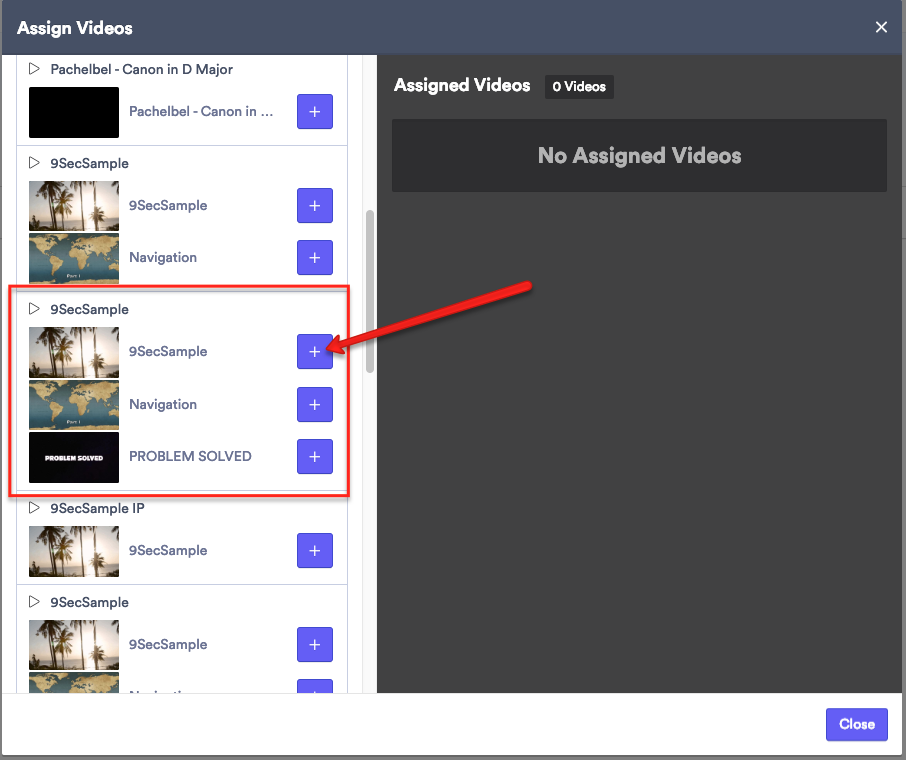 8. Ensure that PRE is selected from the timeline, so that the event will be the first thing that the viewer sees when play is pressed.

If you have a consistent number of videos in each player in the group (e.g. each playlist has 3 videos with a similar type of content structure), you could even make this a default event!