With Vidyard Custom Events, you are able to program your video end/post roll to show anything you wish. This could be one to share your webpage socially!
Social sharing buttons are a great way to encourage your viewer to share your content across their favourite social channels. This could be a professional post to LinkedIn, a more casual post to Facebook, a quick tweet or a direct email.
The example code below will provide a sleek template that you can add to your videos. The default will include buttons for Facebook, LinkedIn, Twitter and Email. You can edit these further in the HTML.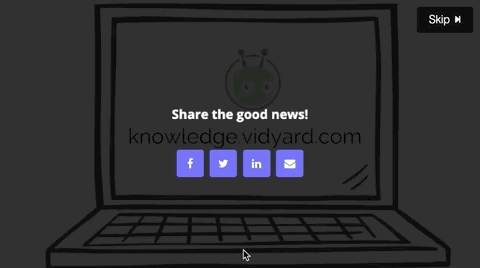 Steps
1. Click Content > Events.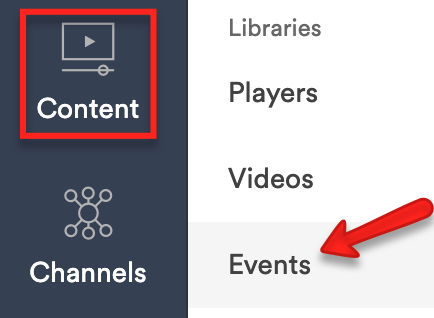 2. Click New Event.

3. Select Fullscreen and then Create.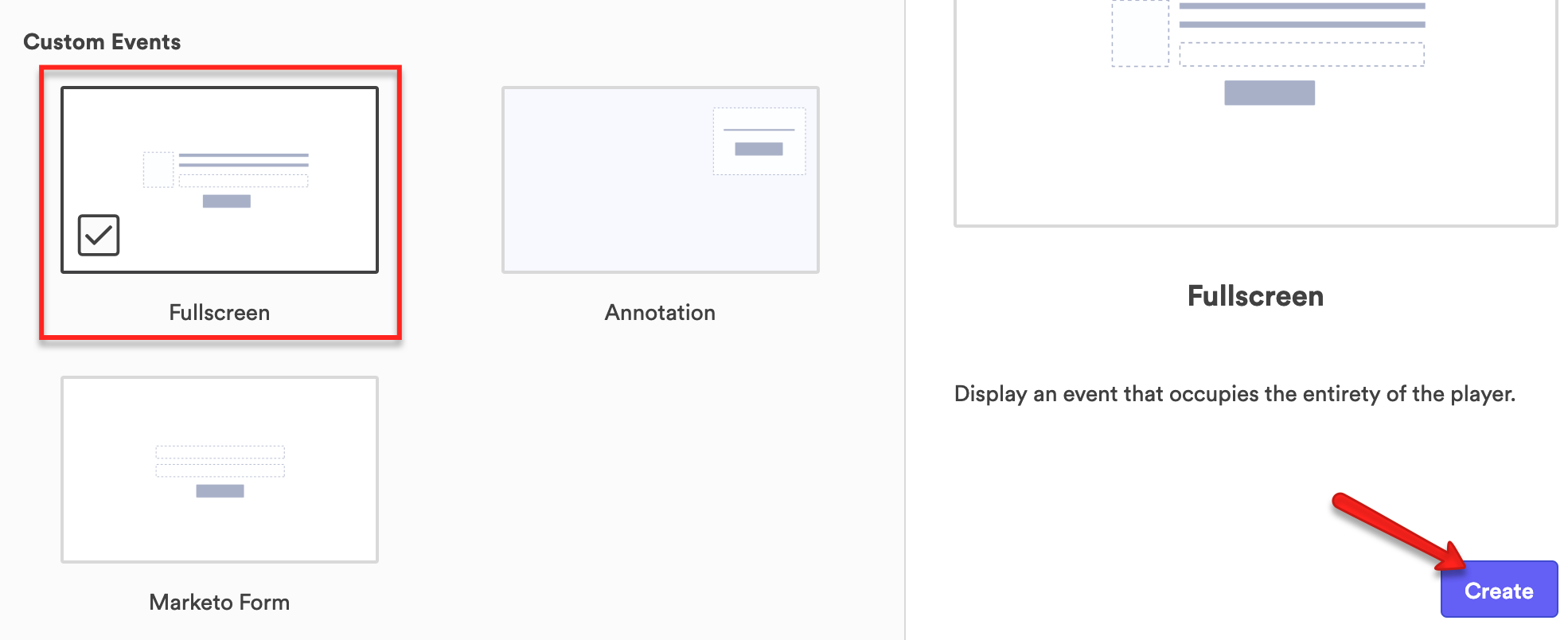 3. Provide an Event Name.

4. Click on the HTML Tab.

5. Delete the current content and paste the code from this CodePen.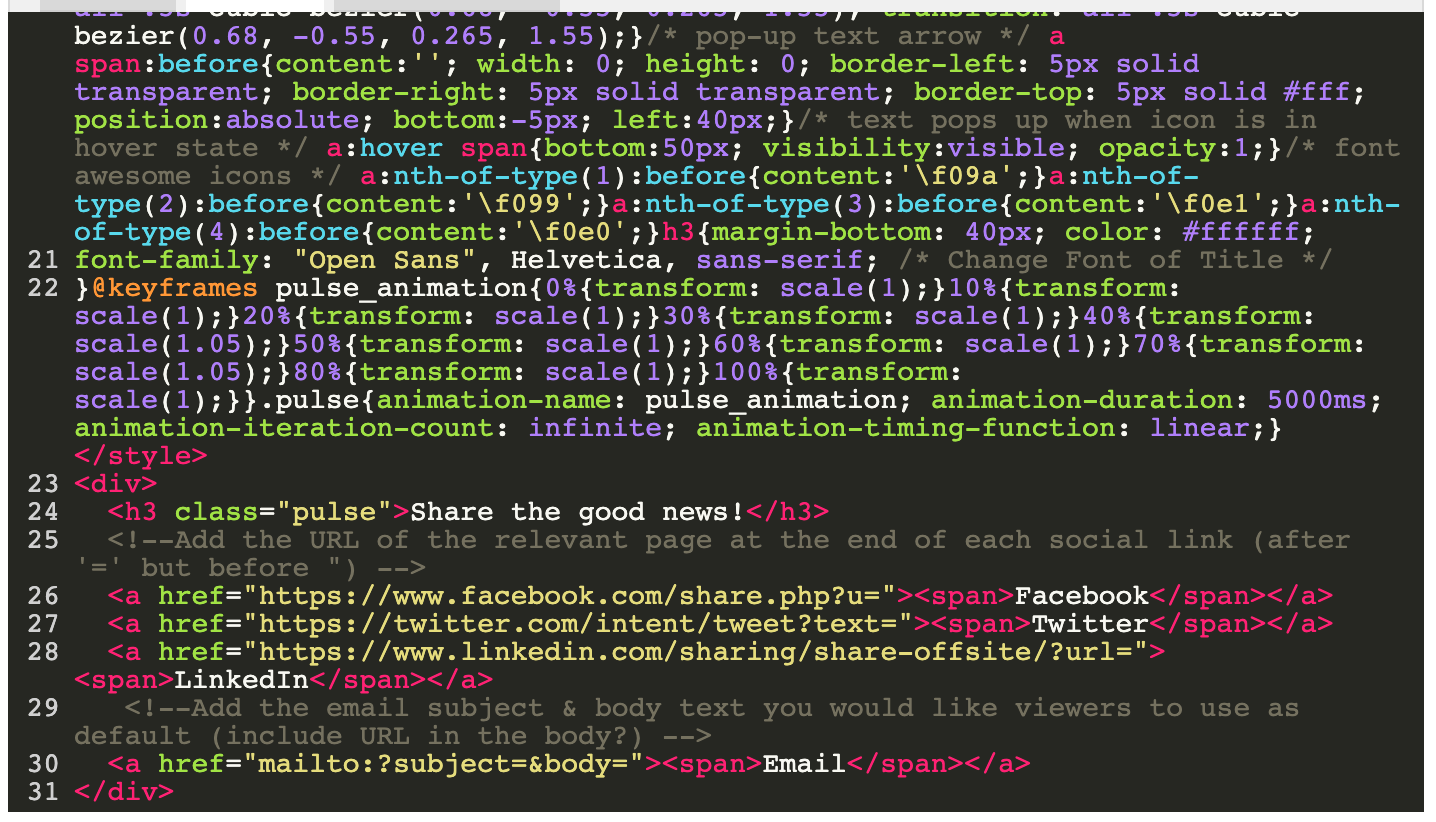 6. Important: Adjust the URLs in line 26 so that they are relevant to which page you want the viewer to share. This is a separate system to the share buttons in the player. The URL will be placed after each '='.
You can also make branding adjustments at this point. Instruction are available at the top of the code.
7. Click Save and Assign.

8. Click Add video to choose a video from your library for this event.

9. Select POST so that the event shows on completion of the video.

10. Save!