Who Can Use This Feature?
Business Plans
(with add-on)
Essentials
Growth
Enterprise
Users must have the Edit Integrations permission enabled.
Sometimes you may need to test the Vidyard for Salesforce integration in your company's sandbox environment before using it in your live production account.
Here's what you need to know to get the integration up and running in your test environment.
Step 1: Set up the Vidyard for Salesforce app in your sandbox
Follow the instructions on how to install the Vidyard for Salesforce app package
Make sure you choose the option to Install in Sandbox, when you select Get it Now for Vidyard in the Salesforce AppExchange.
Continue to follow and complete the instructions in the integration set up article, until you reach the section Connect Vidyard to Salesforce. This will be covered in Step 3.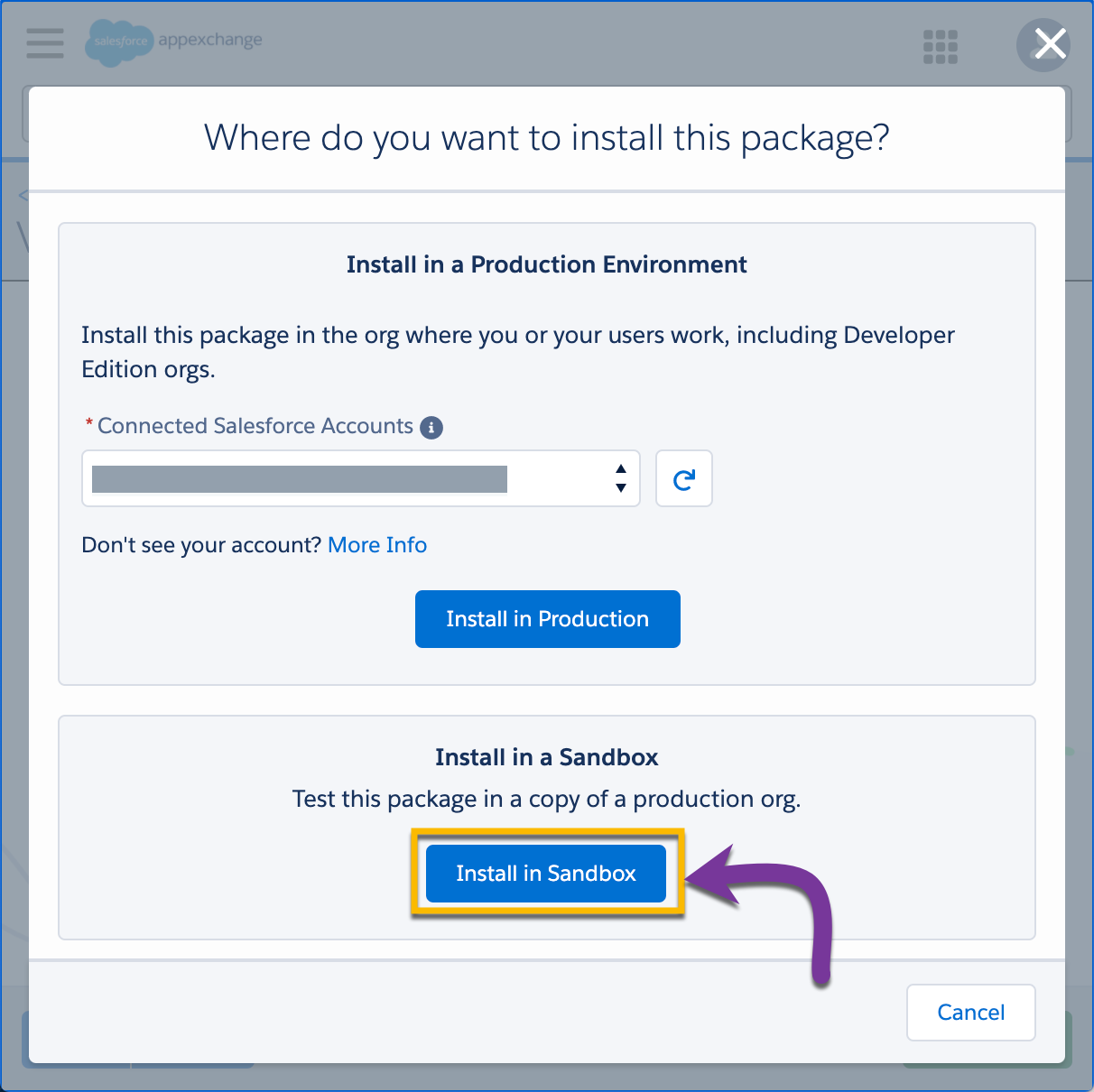 Step 2: Install the Vidyard sandbox app package
Once the Salesforce side of the integration has been fully set up in your sandbox account, you will also need to install our sandbox-specific app package. This sandbox app package is required in addition to the production package installed in step 1.
Both the product and sandbox app packages are needed to test the integration with your sandbox account.
Step 3: Let us know when you're ready to connect to Vidyard
Once you've completed steps 1 & 2, let your contact at Vidyard know that you're ready to connect the integration (either your Customer Success Manager or a Support Specialist).
We will need to configure a setting for your integration on our end before you can connect your sandbox environment to Vidyard and allow data flow. When Vidyard has confirmed that this setting has been enabled, please use the steps to connect your Vidyard account to Salesforce.
Similarly, when you're ready to move over to use your production account, we'll need to change the integration setting again. Please reach out once more when you're ready to make this change!