Should you require assistance with Vidyard, members of our support team are available to chat with you 24 hours/day, 5 days/week.
First, search for an answer to your question from the Knowledge Center home page. If you still require help, you'll find the green "Get Help" button in the lower, right-hand corner of any knowledge article.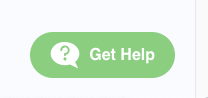 Our team is available to chat 24/5.
1. Ask your question
Submit your question. Our chat tool will instantly respond with a selection of articles that may resolved your issue.
Use specific keywords like "download" or "password."
Keep your questions as short as possible.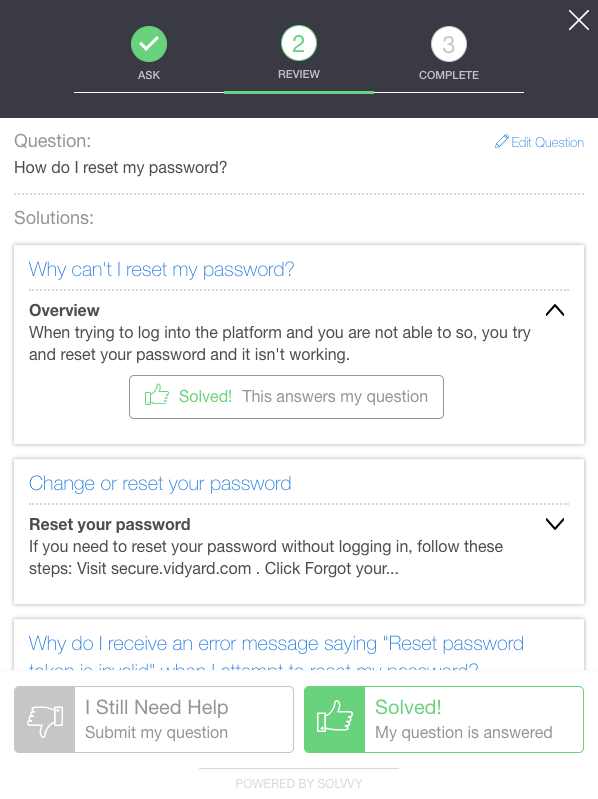 2. Still need help?
If an article resolves your issue, great! Click on the thumbs up "Solved" button to let us know.
If you still need help, click on "I Still Need Help" to connect with a member of our team.
If a support agent is available during regular hours, you will be given the option to start a chat.

Your initial question will be pre-filled in the chat for the agent to see. If you have additional details to add before the chat begins, make sure to add them to the chat.

If you need help outside of regular hours, choose the "submit a ticket" option instead. A member of our team will get in contact with you through email.
You can always come back during regular hours and try to connect with someone on chat for a quicker resolution.
Support hours
Vidyard support hours are 24/5, except for the following holidays:
New Year's Day - January 1
Labor Day - First Monday in September
Christmas Day - December 25