Vidyard for Gmail allows you to create and share videos with your customers, colleagues, prospects (anyone you need to communicate with) from directly inside Gmail—all in just a few clicks.
Record new videos directly from Gmail
Build and share video playlists
Manage your library of video content video
Receive notifications indicating who has watched your video(s), as well as for how long.
Requirements
You must use Google Chrome as your browser
Add the Vidyard extension to Chrome
To enable Vidyard for Gmail, add the extension to your Chrome browser.
The Vidyard extension acts as a secondary location where you can create and share videos, and manage your video library. You can use the extension by itself, or as part of a broader workflow with Vidyard's ecosystem of integrated apps (which includes Gmail).
Search for

Vidyard in the Chrome Web Store
Click Add to Chrome

to begin the installation process
When complete, you can access the Vidyard extension in the top-right corner of your browser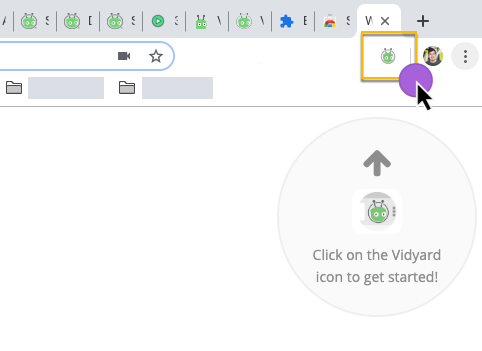 Learn more about how to use the Vidyard Chrome extension
Open the Vidyard app in Gmail
Open a new compose message in Gmail
Select the camera icon to open Vidyard
Ensure Gmail uses HTML format in email messages
The Vidyard app works best when your email messages are set to use HTML format, instead of plain text.
Open a new compose message in Gmail
Click on settings menu (three dots) in the bottom, right-hand corner.

Ensure that

Plain text mode

is

not

checked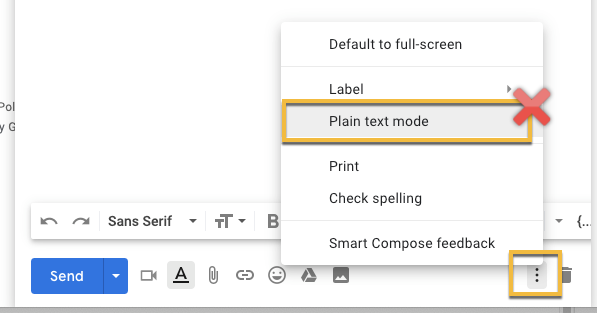 Insert a video into an email message
Open the Vidyard app in a new email message
Click on New Video to create or upload a new recording
Select a video to share (or more than one to create a playlist)

Use the Folders dropdown to add videos from across any additional content folders to which you've been given access (this is a paid subscription feature)
Use the Selected tab to arrange the order of your chosen playlist
Select the title of any video to preview it in-app or change its title

Click Insert to add the video or playlist to your email message
When inserted, the video will appear as a hyperlinked thumbnail image in the body of the email message. When clicked, the thumbnail or link will open the video on a sharing page for your recipient to watch.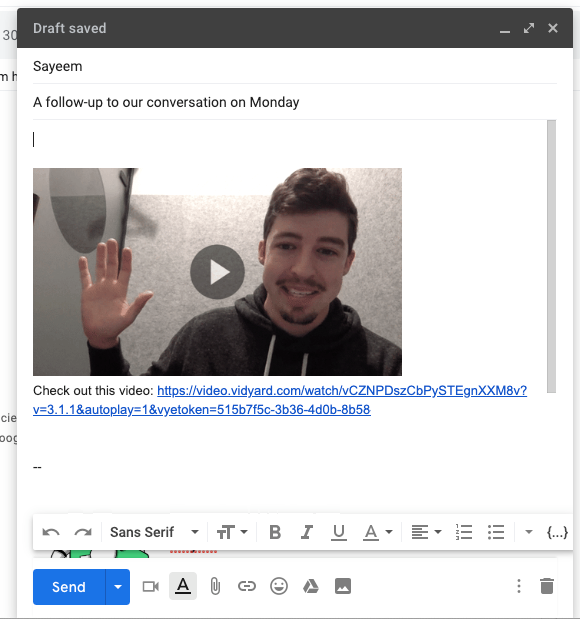 Identify your viewers
When an email recipient is indicated in Gmail, Vidyard will add an alphanumeric tracking token to the video sharing page URL. The tracking token is what allows Vidyard to associate an email address with a person's viewing behavior.
You can find the tracking token at the end of the video sharing page URL:
https://share.vidyard.com/watch/<uuid>?vyetoken=<alphanumeric token>

Learn more about how Vidyard identifies viewers