Who Can Use This Feature?
Business Plans
Essentials Growth Enterprise
Users must have the Edit Videos permission enabled.
Vidyard allows you to easily add an Action (CTA) to the videos in your library. Actions are an effective way to prompt your viewers to engage with your message and take a next step directly from your videos.
You might use Actions to direct your viewers to:
Sign up for a newsletter or upcoming event
Schedule a meeting in your calendar
Learn more about a product or service on your website
Enter information into a form in order to watch your video

Adding a new Action to a video
Select a video from your library to open the edit page
Select Actions from the menu
Click on + Add Action (before, during or after the video)

Select New Action to create an Action for the video (Fullscreen CTA, Banner, or Email Gate)
Click on Existing Action or Team Actions to select from a list of Actions that have already been created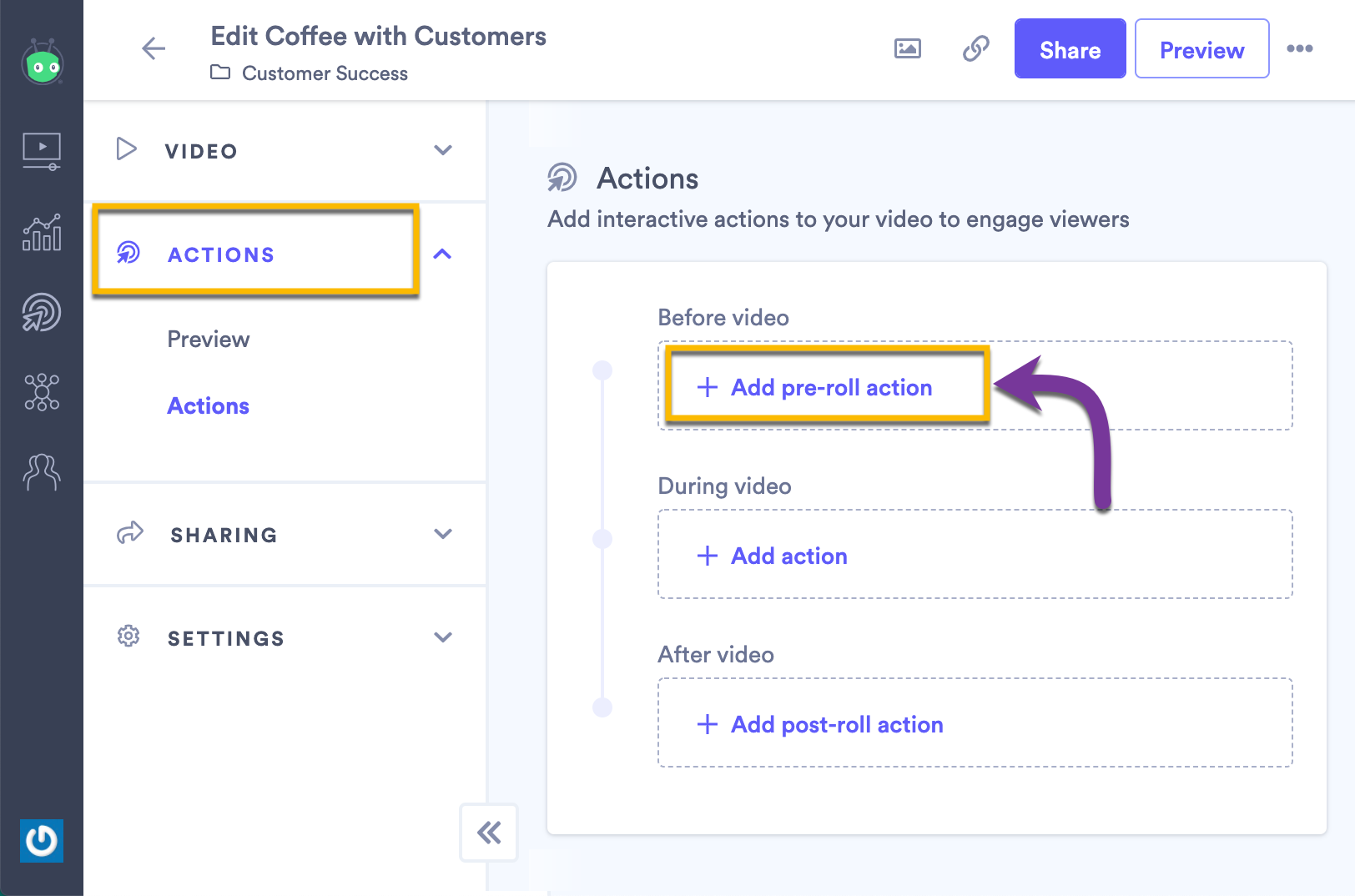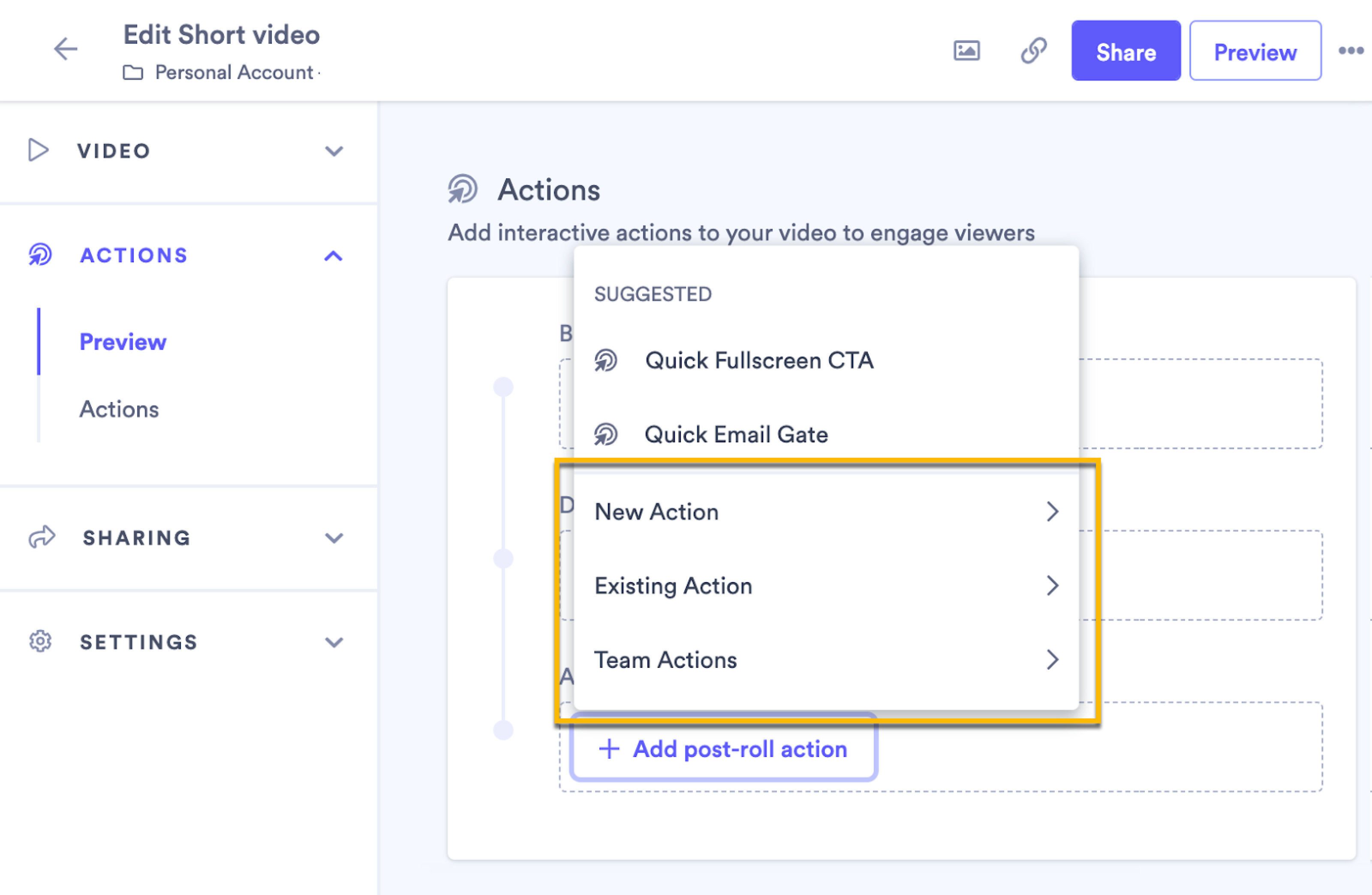 Editing your Action
Once you've added an Action to a position in your video, you can then edit and adjust its settings.
Edit the text of your Action's message and button 
Switch the setting toggles ON or OFF to change how the Action behaves (e.g. only show the Action once, allow your viewer to skip, etc)
Under Details, give your Action a name and add a description (something that tells other users what the Action is for)
Here's a quick breakdown of the settings that you can change and their corresponding Action types:
Setting
Quick Action type
Description
Ability to skip

Fullscreen CTA
Banner
Email Capture Form

Allows the viewer to skip the Action
Only show once

Fullscreen CTA
Banner
Email Capture Form

Only show the Action to the viewer once per page load
Skip for known contacts
The Action will only appear if the viewer is not yet a known contact in Vidyard (they have not been previously identified)
Pre-fill known contacts
Automatically fill in the viewer's email address if the viewer is already a known contact in Vidyard (they have previously been identified)
Removing an Action from your video
Don't want a particular Action on your video anymore? Select the Action to remove it.
Select the Action that you want to remove from the timeline
Select Remove from the menu in the bottom right-hand corner
Select Remove again to confirm
When you select Remove, the Action is only removed from the current video. This does not affect other videos that you have added the Action to, and it will still be saved in your list of Actions for future use.