Vidyard allows you to add Drift to video hubs and sharing pages so that you can introduce one-to-one chat capabilities around your video content.
Simply add your Drift ID to the integrations settings tab for a video hub or sharing page in Vidyard.
Obtain your Drift ID
From the Drift dashboard, select Settings > Chat Widget
Open the Install menu
Click Copy Code
Paste the code into a text editor
Find the line that indicates drift.load('123xxx456')
The number in the parentheses is your Drift ID.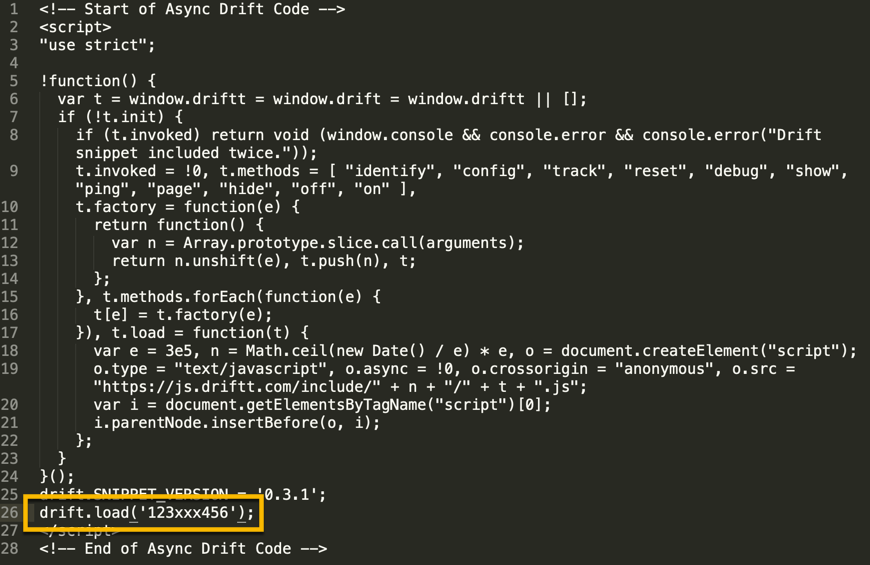 Add the Drift ID to your hub or sharing page
From the Vidyard dashboard, select Channels > Hub or Sharing Page
Click on Integrations
Paste the Drift ID into the Drift integration field
Click Add