You can create a new copy of a video already in your library. This is a great way to organize your library and distribute unique versions of the same video to specific groups of people.
Making a copy creates a second, duplicate version of the video. The copy will have its own unique ID and sharing link so you can customize the video to suit your audience and the channels where you want to share.
A video copy will also collect its own view count and analytics so you can keep track of how each separate version performs.
Requirements
Available to:
Vidyard Pro
Users that have both the Create videos & playlists and Move videos to other folders permissions in Teams, Business, and Enterprise accounts
Copy a video in your library
Find the video that you want to copy in your library.
Open the dropdown menu next to a video, then select Copy.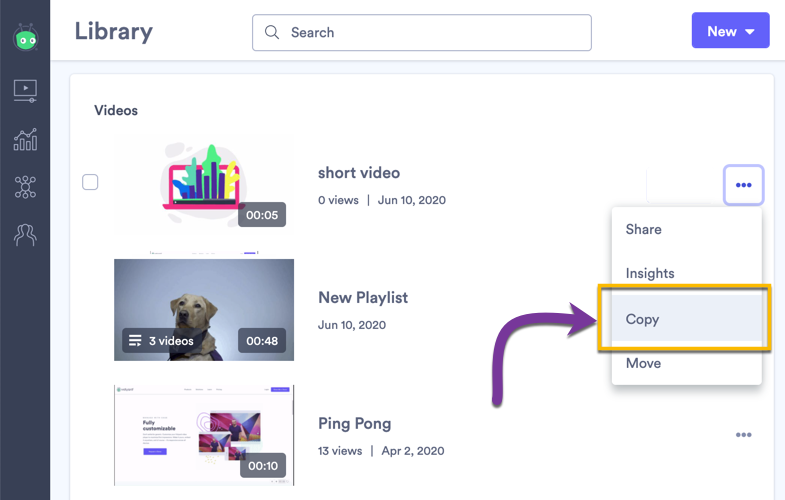 The new copy will appear in the same folder as the original video with the name Copy of <video title>.
Once the new copy has finished encoding, you can make changes to the video: give the copy a new name, change the thumbnail, trim part of the video, add a unique password, etc.
Click on the title of the new video to open the edit page and make any changes.