Who Can Use This Feature?
Self-Service Plans
Free Pro Plus
Business Plans
Essentials Growth Enterprise
On Business plans, users must have the Create videos & playlists permission enabled.
You can use duplicate to easily make a copy of a video in your library. This is great way to make a new version of your video with a unique thumbnail, settings or call-to-action (CTA).
When you duplicate a video, a new copy will appear in your library. The copy will have its own unique UUID and sharing link so you can share it separately from the original. The duplicate copy will also collect its own view count and analytics.
Duplicate a video from your library
Open the menu (3 dots) next to a video in your library
Select Duplicate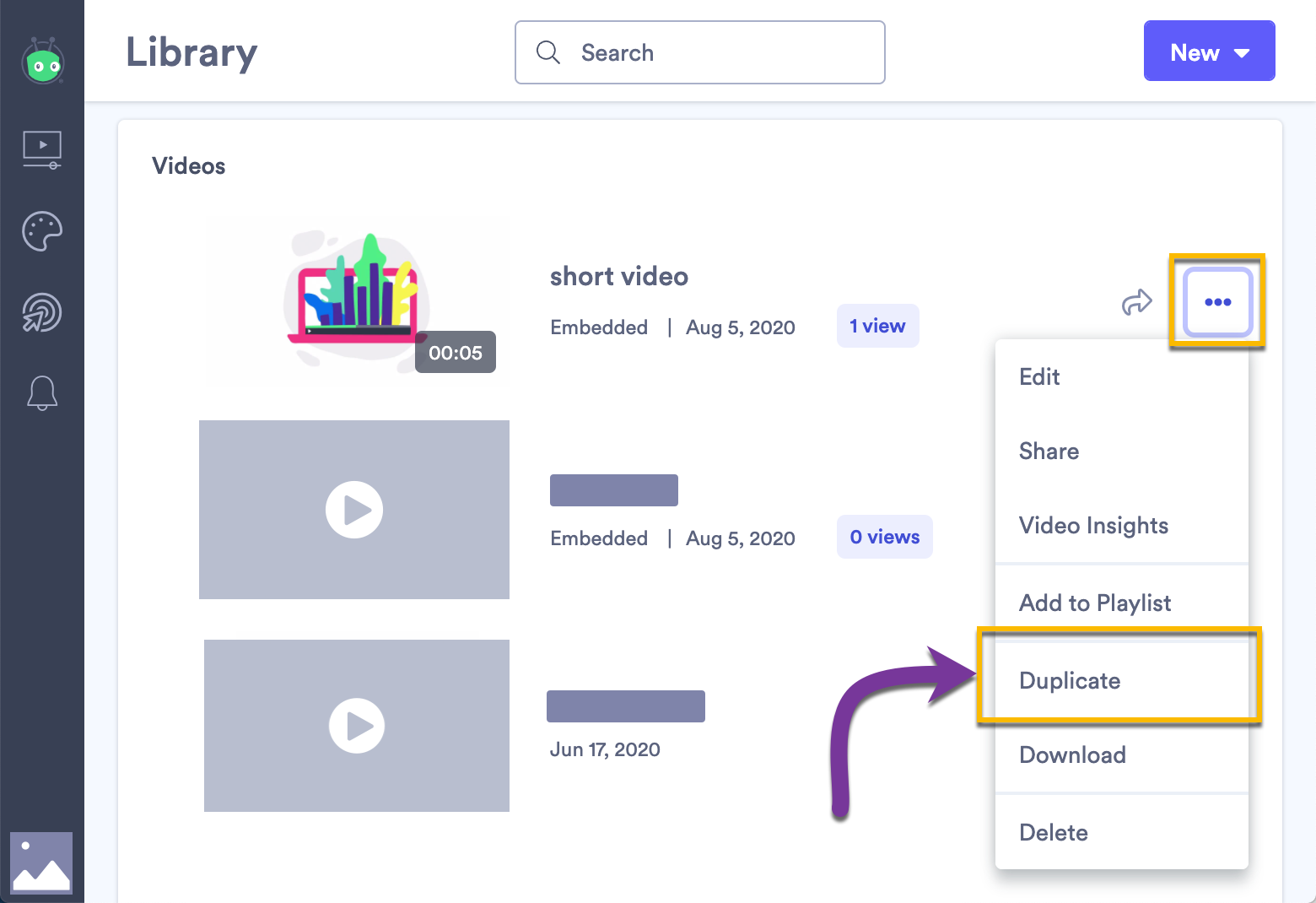 A new copy of the video will appear at the top of your library with the title "Duplicate of <video title>". Once the copy has finished encoding, select it to make changes: