Changing the title of your video is quick and easy. Simply select a video from your library to open the edit page.
You'll also automatically be taken to the edit page whenever you finish recording a new video. This way you can make immediate changes to the video title and other settings before sharing.
Requirements
In Teams, Business and Enterprise accounts, users must belong to a Team with the Edit Videos permission to change the title of videos in shared folders.
Changing your video title
From your library, open the menu (the three dots ...) next to a video or playlist, then select Edit.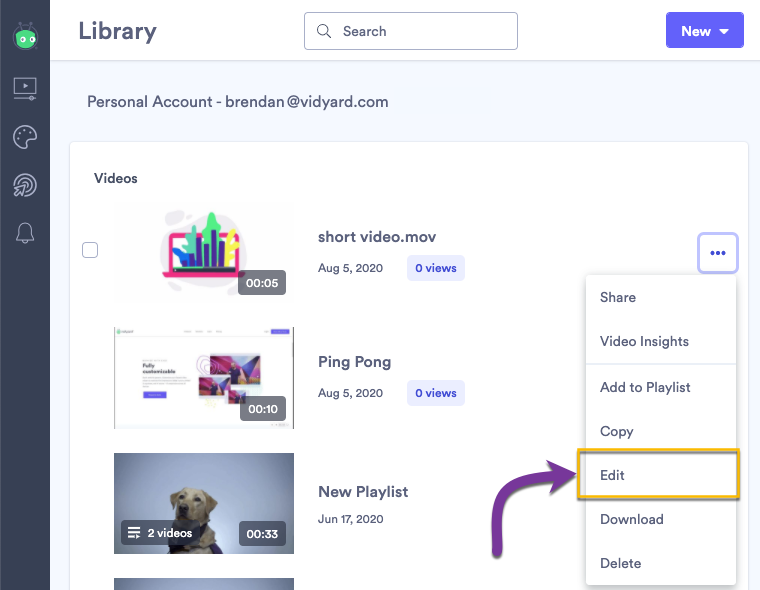 Enter a title of your choice (max 100 characters) at the top of the edit page.
There are almost no restrictions on what you can included in the title of a video. You can even include emojis! 👋