Can't access your Vidyard account? Here's how to reset your password and get signed in again.
You may need to reset your password if you've either forgotten your credentials or have been denied access to your account after multiple unsuccessful attempts to sign in.


If you access Vidyard through one of our third-party sign-in options (your Google, Microsoft or Apple account), you may not have an account password. Use the password reset flow to create a password.
Reset your password
If you're stuck trying to access your account, select the Forgot your password? link on the sign in screen.
You can also use this link to reset your password.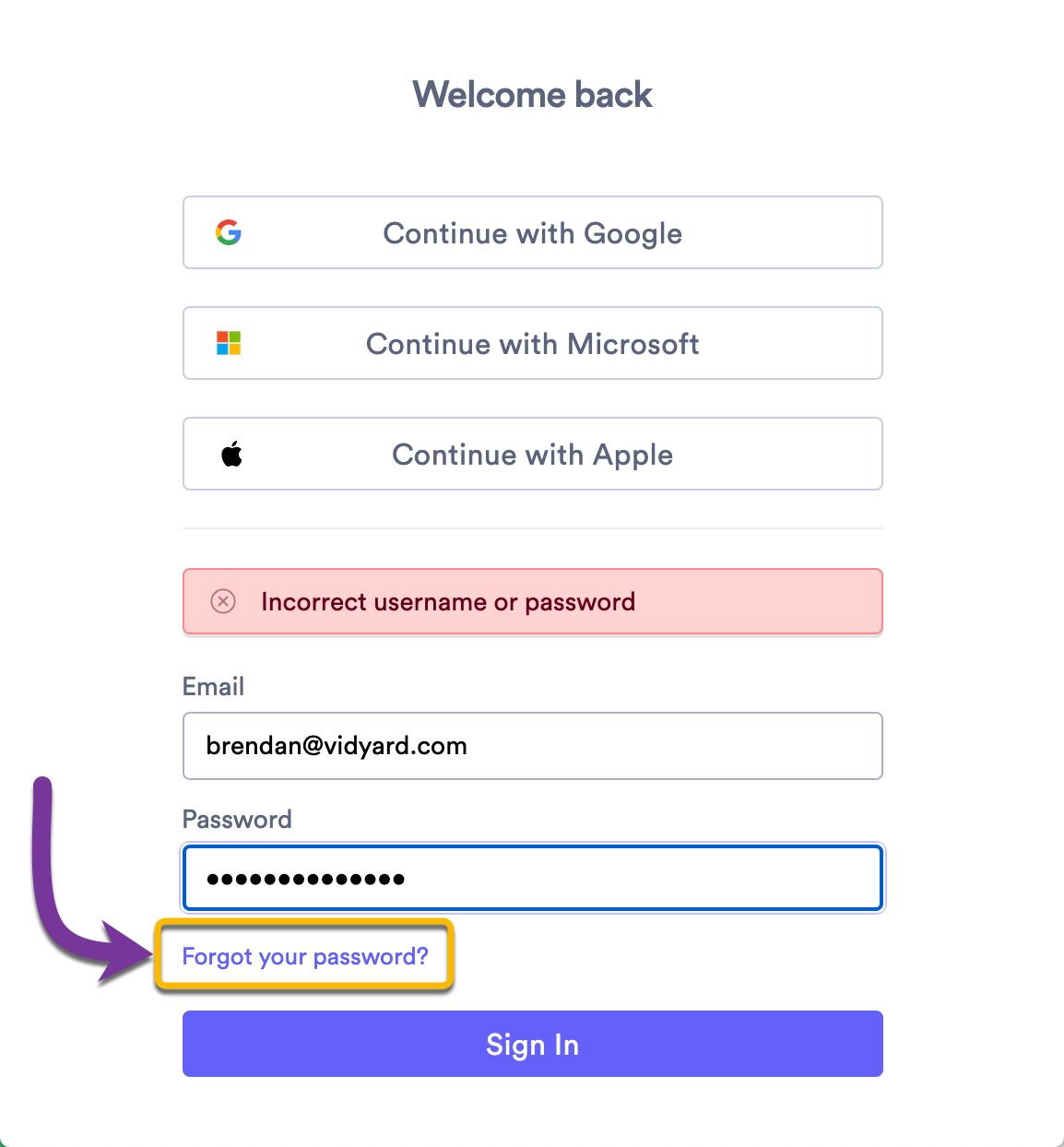 Enter your email address and then select Send Instructions. We'll send you an email with steps to reset your password.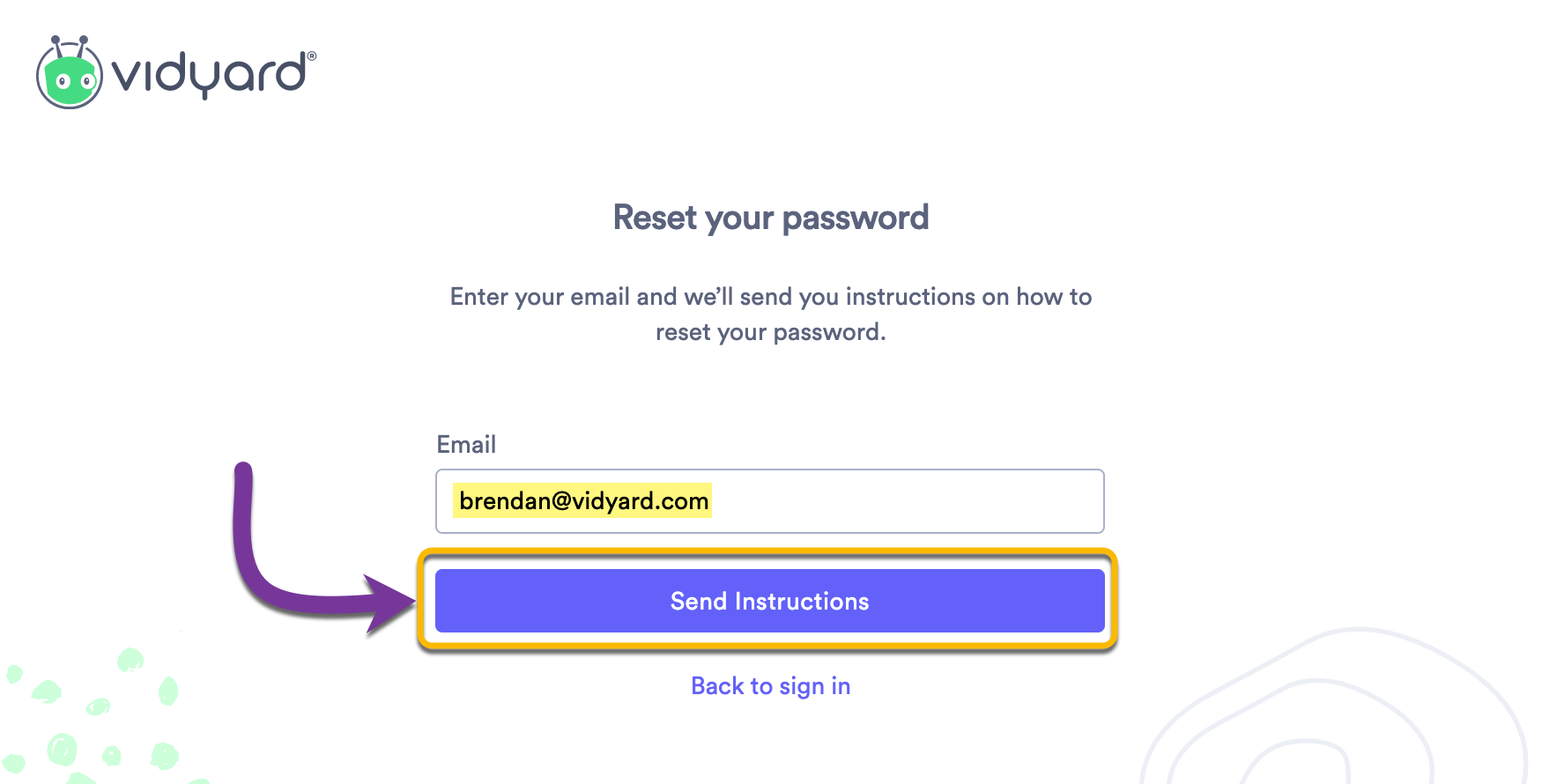 Once you've successfully reset your password, return to the sign-in page to use your email and updated password to access your account.
Change your password when already signed in
If you're already signed in to your account and want to change your existing password, open your account profile page to initiate a password reset.
Select the profile icon in the button, left-hand corner
Click on My Profile
Select Change Your Password
Password requirements
A strong password protects your account and keeps your video content safe. Always create a unique password that you do not re-use anywhere else.
Your account password must meet at least the following requirements:
A minimum of 8 characters (up to a max of 72 characters)
At least 1 lower case letter
At least 1 upper case letter
At least 1 special character