Need to change the email address associated with your Vidyard account? No problem! Sign in to Vidyard and then go to your profile page to get started.
Update your email address in Vidyard
You can change the email address that you use with Vidyard to any other valid email address that isn't already being used by another Vidyard account.
If you belong to a Vidyard Workspace, your updated email address must use the same email domain (for example @vidyard.com) in order to continue to participate in the workspace. 
Sign in to your Vidyard account
Select the profile icon in the bottom corner, then click on My Profile
Select Edit next to your current email address
Enter a new email address
Enter your current password, then select Update
We'll send a verification email to the new email address that you provided. You'll need to open the email and click on the verification link before the update can take effect. The verification link in the email expires after 7 days.
Users without a password
If you use a third-party service to sign in to Vidyard, like your Google, Microsoft or Apple account, you may not have a password and therefore cannot update your user's email address.
Use the reset password flow to create a password for your account, then return the profile page in Vidyard to update your email address.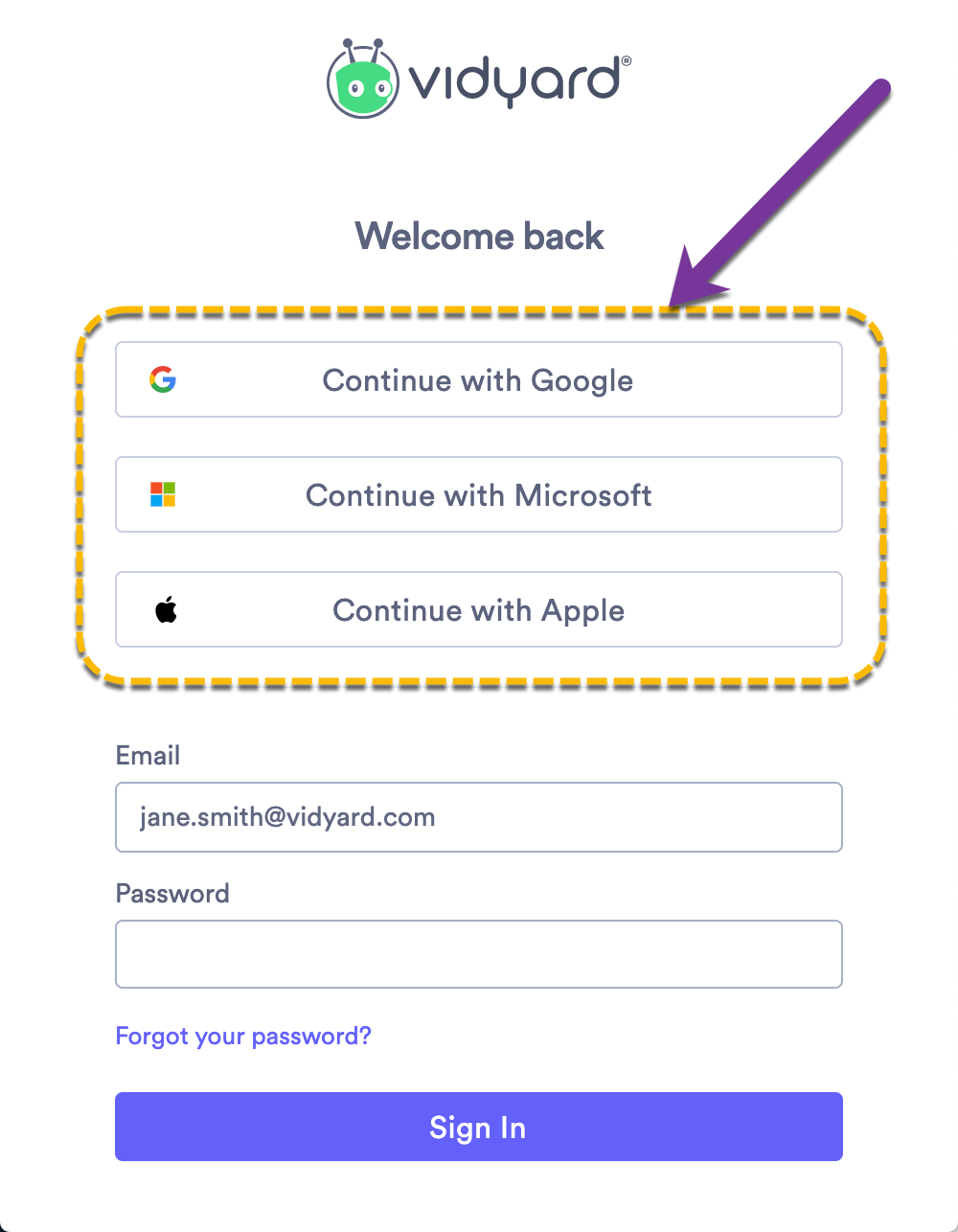 Users that access Vidyard with SSO
Some companies use single sign on (SSO) to manage access to Vidyard and simplify the sign-in process for their users.
Users that access Vidyard via SSO are not permitted to change the email address associated with their account. If you do not see the option to change your email address on the profile page, access to your account may be managed by your company's SSO administrator.