Who Can Use This Feature?
Business Plans
(with add-on)
Essentials
(with add-on)
Growth
Enterprise
Users must have the Edit Videos permission enabled.
You can control who watches your videos by requiring viewers to request access.
When enabled, viewers must submit a request to a designated moderator for permission to watch the video. The moderator can then approve or deny any requests.
You can use Request Access by itself or in combination with a password. Viewers with a valid password can proceed to watch the video without the moderator's approval.
Enable the request access setting on a video
Select the title of a video from your library to open the edit page
Select Sharing > Access from the left-hand menu

If your video has not already been set to use a password, click on Change, then select Anyone with a password.
You can choose to add a password in combination with Request Access OR use Request Access as a stand-alone setting.

Toggle Ability for viewer to request access to ON
Use the dropdown menu to select a user from your account to approve requests
Select Update to finish
Advanced request access settings
The advanced request access settings give you further control over the moderation of requests to watch your video.
Select the down arrow to open the advanced settings.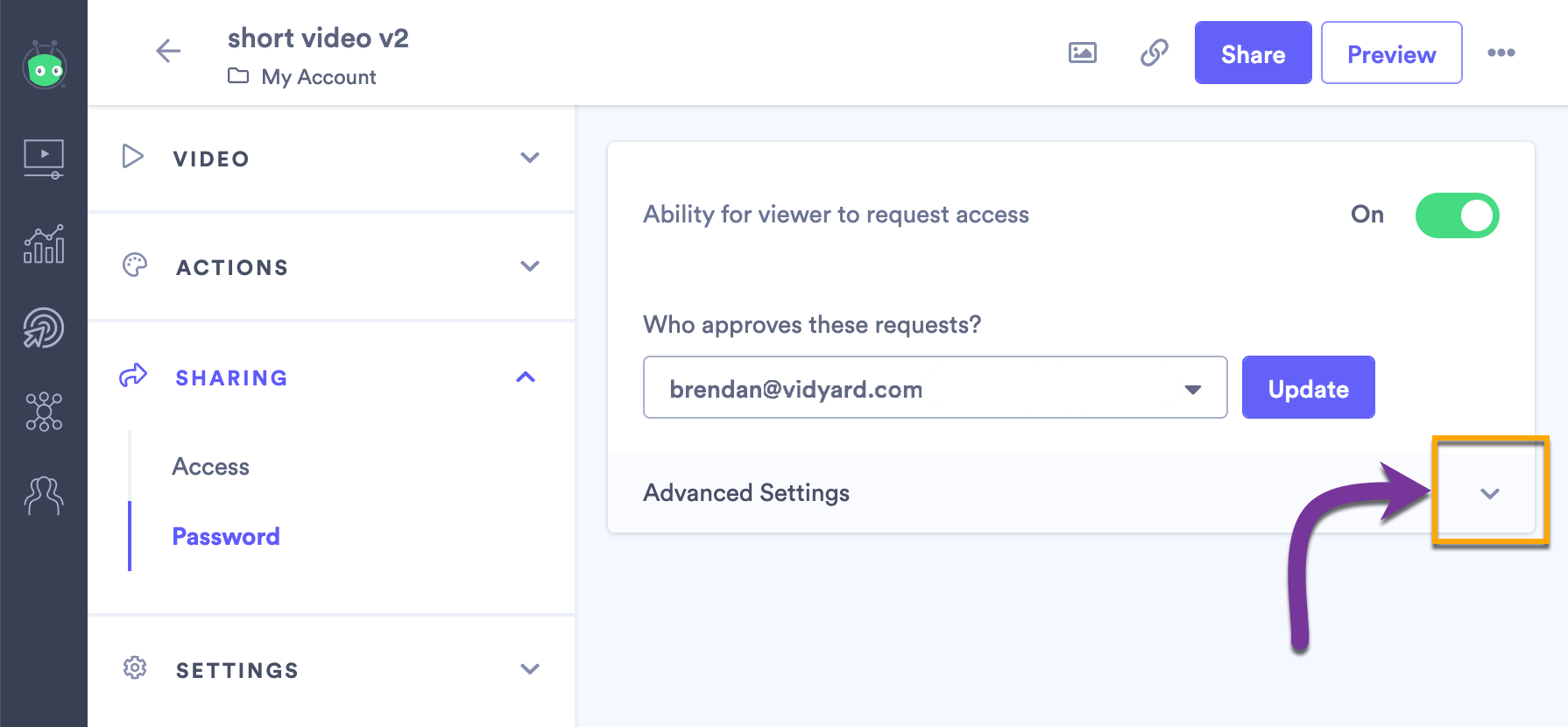 Automatically approve requests by domain
The domain list allows you to automatically approve requests from viewers that come from a specific email domain.
For example, if you know that specific group of people, like your colleagues at work, should allowed to watch the video, add your company's email domain to the allow list (for example, @vidyard.com).
Requests from viewers with an email address that you have not specified in the domain allow list will still require manual approval.
Select the + Add Domain button
Enter an email domain (for example @vidyard.com)
When finished, select Update to save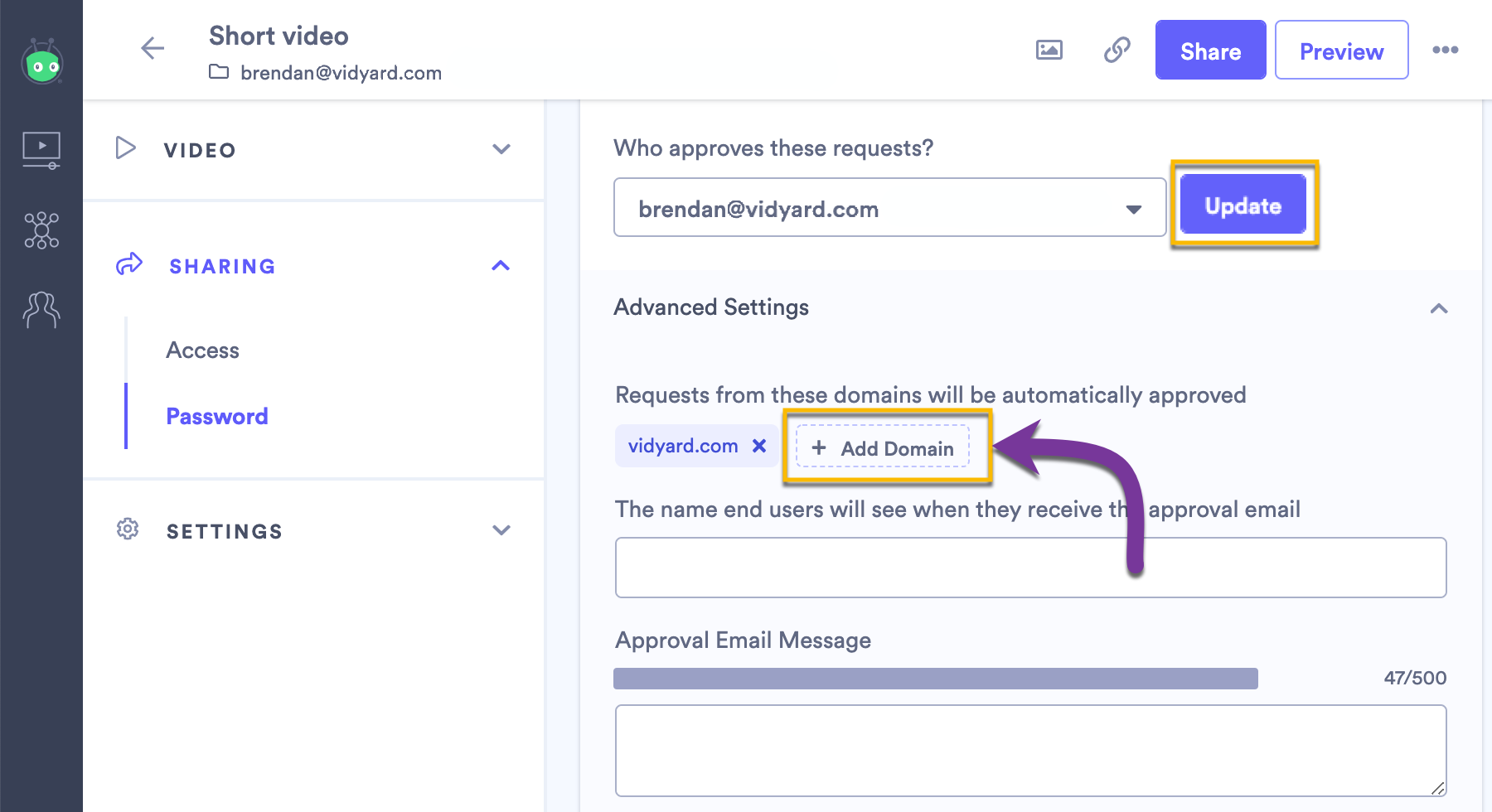 Customize your email response
You can customize the response that viewers receive when you either approve or deny their request to access your video.
Click on the down arrow to open Advanced Settings
Fill in any of the following text fields:

Name: enter a name to customize the author of the reply email that requestors receive (for example "John Smith" or a broader identifier like "the Vidyard Team")
Approval or Denial Email Message: enter a unique message that viewers receive in the reply email when they are either approved or denied access to watch your video.

When finished, select Update to save