Wherever you use Vidyard—your browser, desktop or mobile devices—it's always good practice to keep your apps up to date and running on the latest version.
Updating your Vidyard apps to the most recent version gives you access to the latest features and improvements to app security and stability.
Update the browser extension (Chrome & Edge)
Both   Google Chrome and   Microsoft Edge do a good job of updating your extensions automatically, but both browsers check for updates on their own schedules.
If you know that a new version of the Vidyard browser extension is available, here's how to update manually on either browser:
Open the menu (3 dots) in the top right-hand corner of your browser
Select Settings > Extensions > Manage Extensions
Select and turn ON the toggle for Developer mode
Select Update. This will update all your installed extensions to the latest available version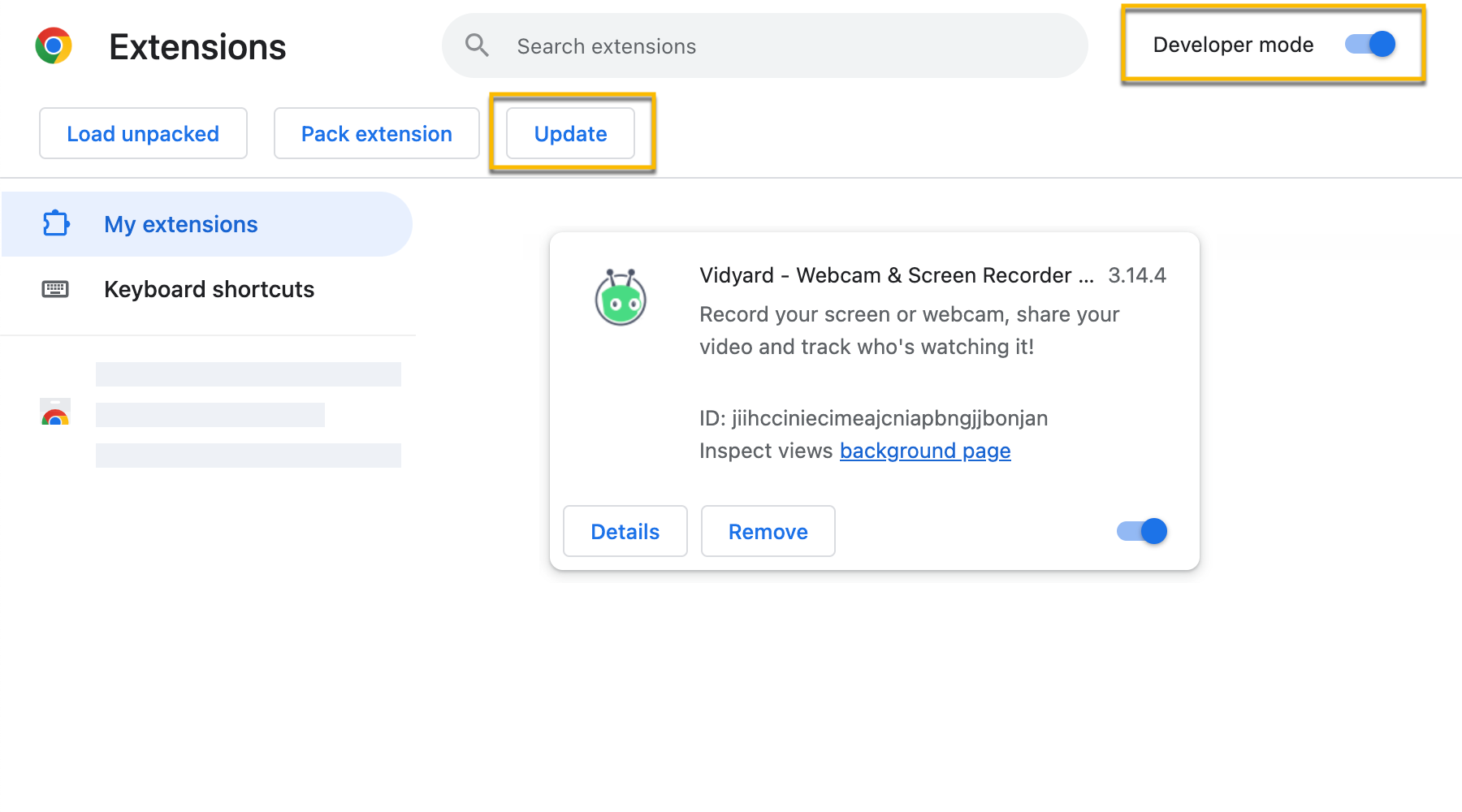 Update the desktop app (Windows & MacOS)
Vidyard's desktop apps for   Windows and   MacOS automatically check for updates. If a new version is available, you will be prompted to update the app the next time you sign in.
You can find the current version of the app in the   settings menu.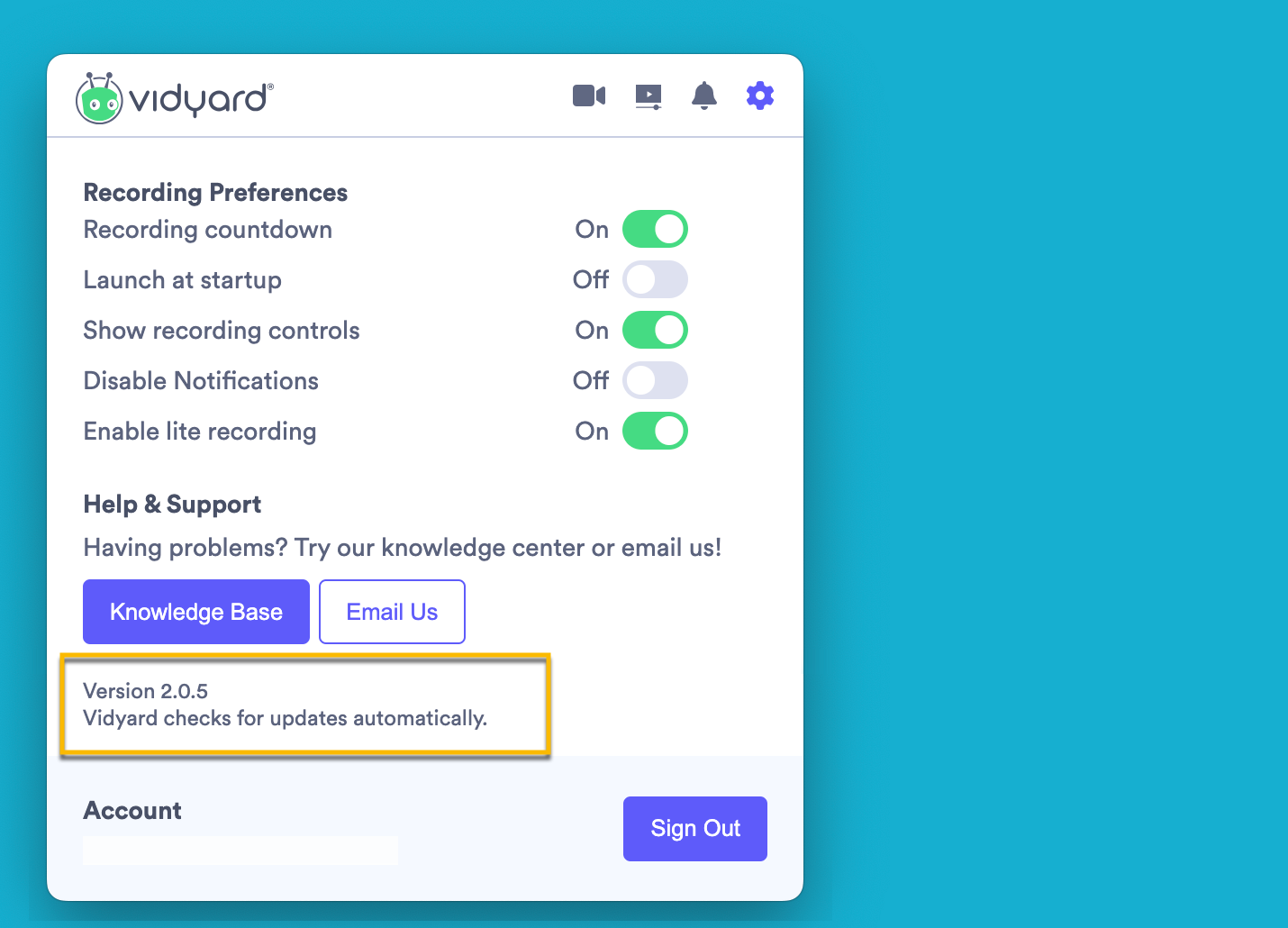 If you downloaded Vidyard for Windows from the Microsoft App Store, the app store automatically updates apps on its own schedule (if you have auto updates turned on).
You can also manually update apps in the Microsoft Store by opening your library, then selecting Get Updates.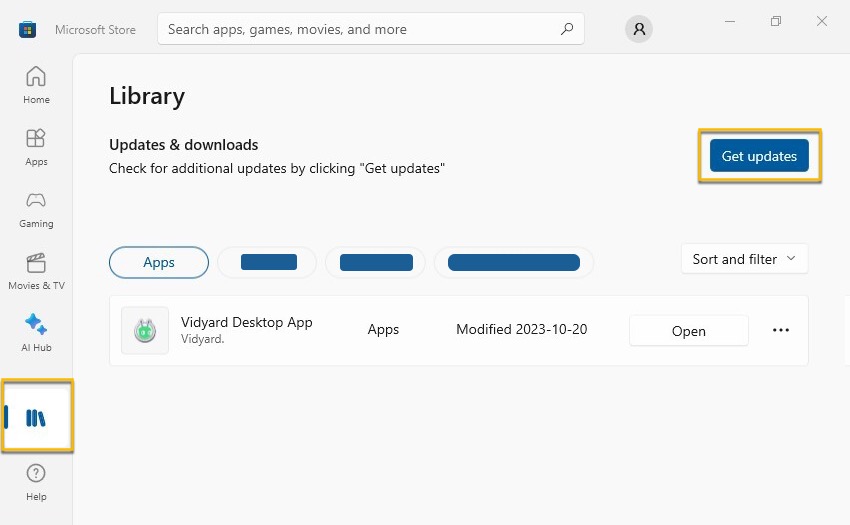 Update the mobile app (Android or iOS)
Apps that you download to your mobile device from either the   Google Play Store or   Apple App Store update automatically, if you have auto updates turned on.
Auto updates happen on their own schedule, so if you know there is a new version available you can also manually update the Vidyard app.