Adding an email capture form to your videos is one of the simplest ways to turn unknown viewers into known leads by collecting an email address upfront, before your video content can be viewed.
The viewing behavior of your new contact will then be associated with their given email address. You can access this information in Vidyard and use the data to understand your contacts' level of engagement.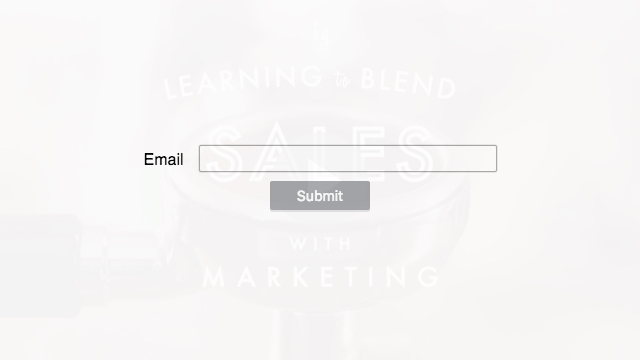 There are two options to create an email gate:
Quick Event
Custom Event

Choose this option for use an templated, out-of-the-box Fullscreen Email Capture Form.

Edit basic header and button text.

Choose this option to create an email capture form from scratch.

Use our design tools and open HTML editor to adjust the behavior, look & feel.

Quick Events are a standard feature with all Vidyard plans.

Requires the Custom Events feature as part of your paid plan with Vidyard.
Create a templated email capture event
From the Vidyard dashboard, select Content > Event, then click + New Event
Select Fullscreen Email Capture Form
Click Create

Design the event:

Enter and Event Name and Description
Adjust the Message Text and Button Text as required
Use the Advanced Options toggles to determine the behavior of the form
Create a custom email capture form
From the Vidyard dashboard, select Content > Event, then click + New Event
Select Fullscreen as the event type
Click Create
Description.

Use these fields to indicate what the event does and when it should be used.

Click on Event Builder
Select the Form option

Enter "Email"* as a field (alternatively, select + Default Fields to populate basic "email", "first name", "last name", "company" fields)


*Ensure you are using "Email" and not "Email address" in the field entry section, as this will prevent correct identification in Vidyard

Toggle the Sends emails to field ON to receive a notification to a specified email address when someone submits information to the form
Click Done, then Generate


Toggle the event settings to ensure that the form is "gated"

Toggle Display Once, New Contact, and Skippable to OFF
Further configure the look and feel of your form using the Background Color, Transparency and Blur settings
Optionally, select the HTML tab to style your form with additional code
Assign your event to a video
Click on the Assign button at the top of the event editor page
Click + Add Video to begin assigning your event

Events can be applied to to any video within your group. Click the + button to assign to a video.
Videos are organized along the left-hand column according to their players
Use the search bar to find videos according to player name, video name, or tags

Determine where the event will appear on your selected videos

Individual videos: adjust the bar for each video separately to select where the event will appear (choose pre-roll, post-roll or anywhere in between)
All selected videos: alternatively, enable Apply to All to position the event at the same location across all selected videos
Default Event: apply the event as a default to all videos within your group.

Click Save to finish