Using the link to your video is the easiest way to start sharing with Vidyard.
Just like when you copy the link to a news article or a cooking recipe, the sharing link works the same as any other page on the internet. Simply paste the link anywhere to share your video.
When clicked, the link will open the video on a dedicated sharing page for your viewer to watch.
Select a tab to learn more:
Open your video share options
To access the share options, select the Share button next to any video in your library.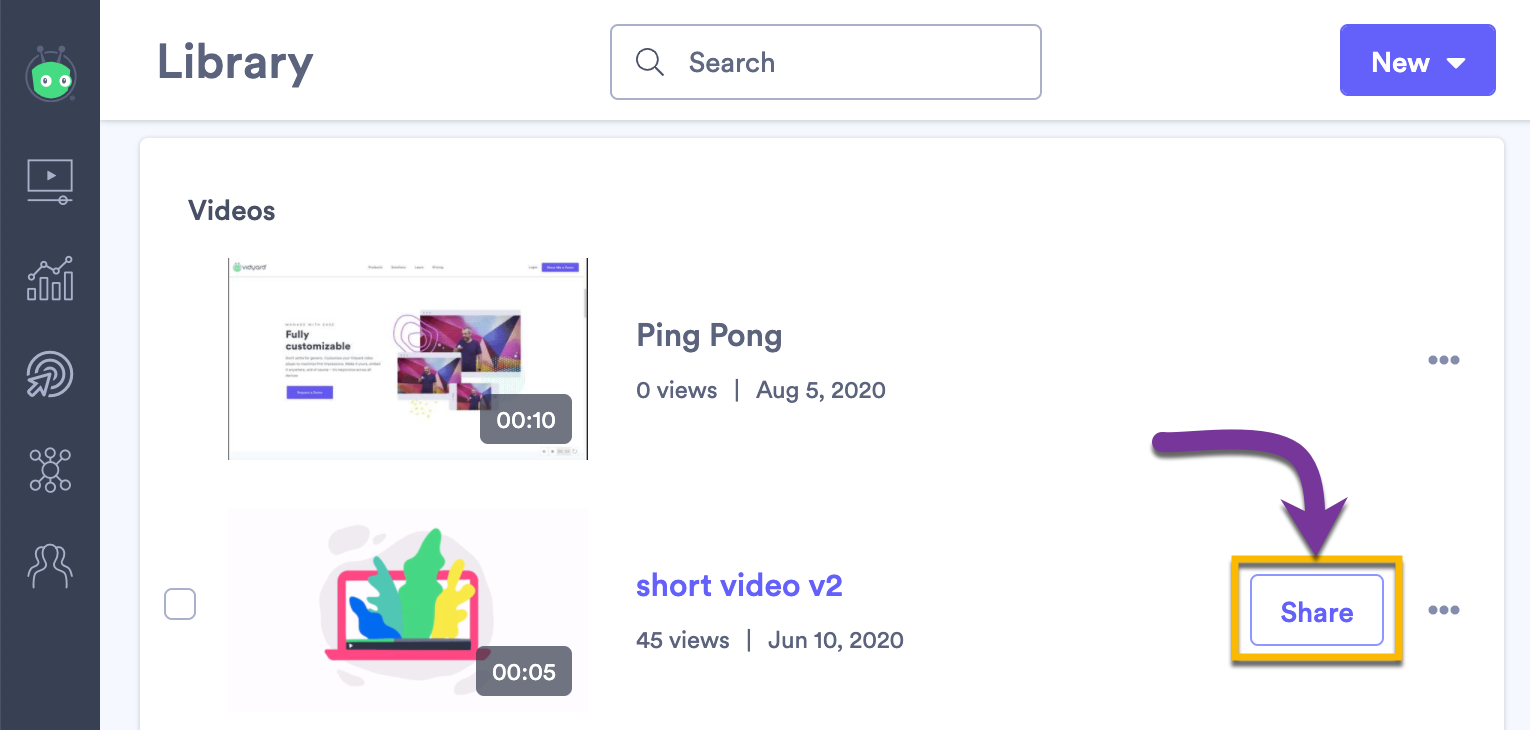 You'll also find the Share button at the top of the video edit page which opens immediately whenever you finish recording a new video.

Copy and paste a link to your video
🔗
The basic sharing link is the easiest way to share you video.
Select Copy Link from the sharing options menu. Then, paste the link anywhere to share your video with others.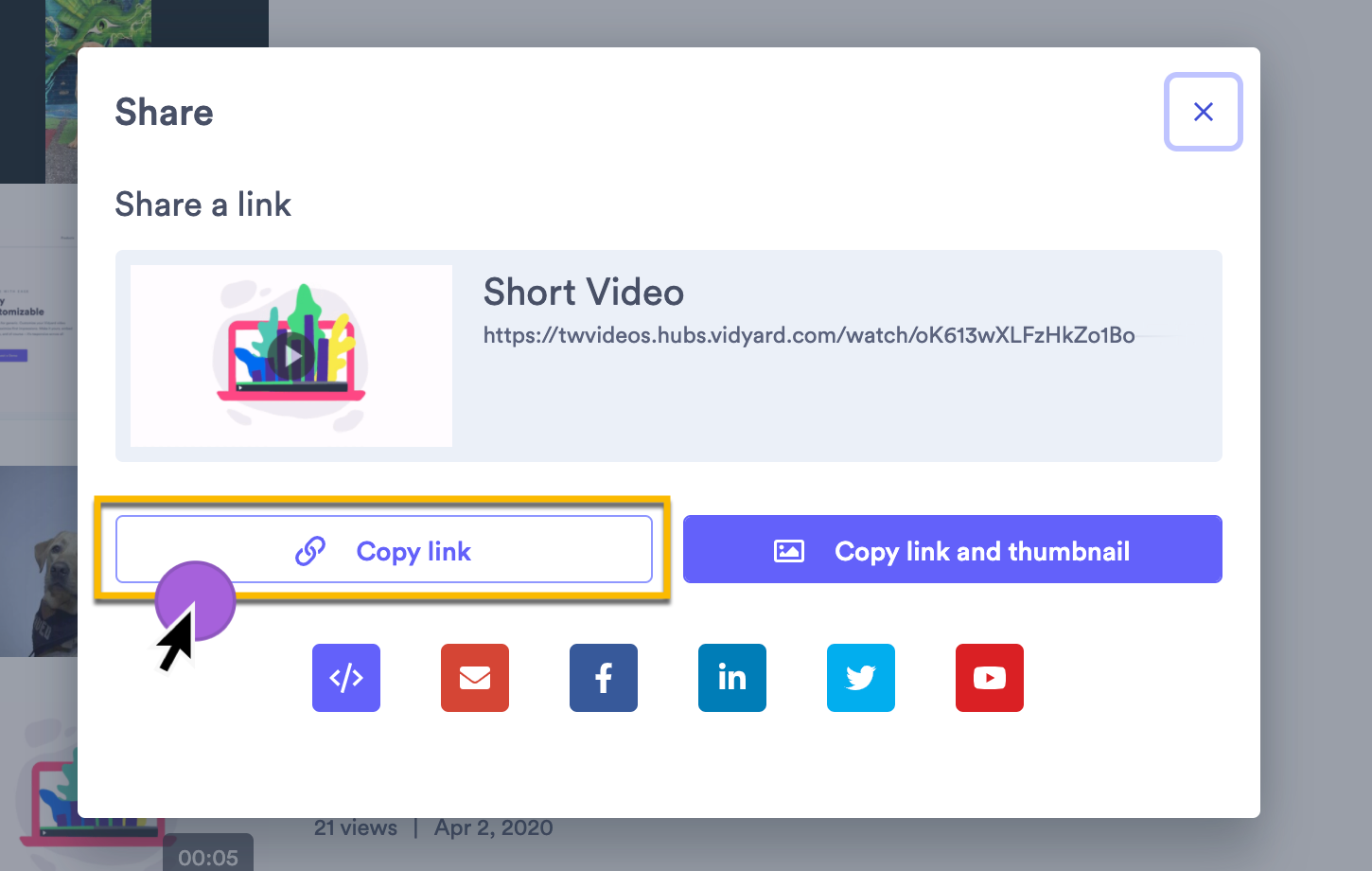 Share a link with your video's thumbnail
🔗 + 🖼️
Sometimes you need more than just a link to entice viewers to watch your video. Use the Copy link and thumbnail option to paste both the link and a clickable image of the video thumbnail into almost any editor that supports rich text.
The thumbnail will appear as either a static image or an animated .gif, whichever you have chosen in your video's thumbnail settings.
Select Share next to a video in your library
Click on Copy link and thumbnail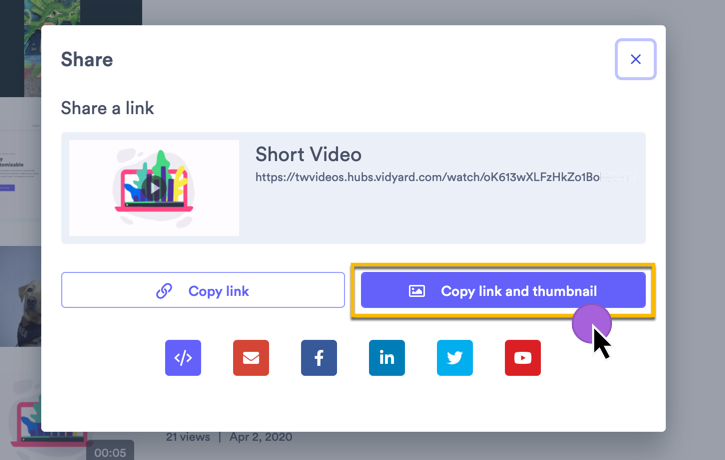 Many common programs like Gmail, Outlook, Google Docs, Apple Mail (to name a small few) will work with the copy link and thumbnail option.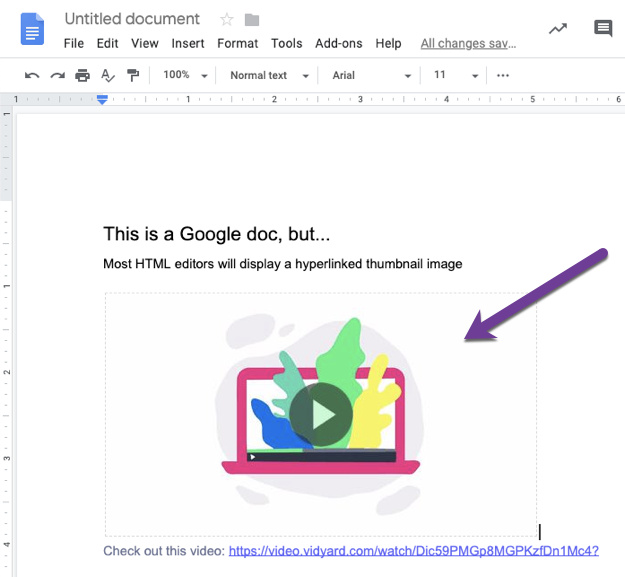 Share a link to your social channels 💬
You can also share the video link directly on your social channels in a few simple steps.
Select the icon for the social platform where you want to share your video (Gmail, Facebook, LinkedIn or Twitter).
Each icon opens (or has the option to open) a window that allows you to format a message/post pre-populated with the video sharing link.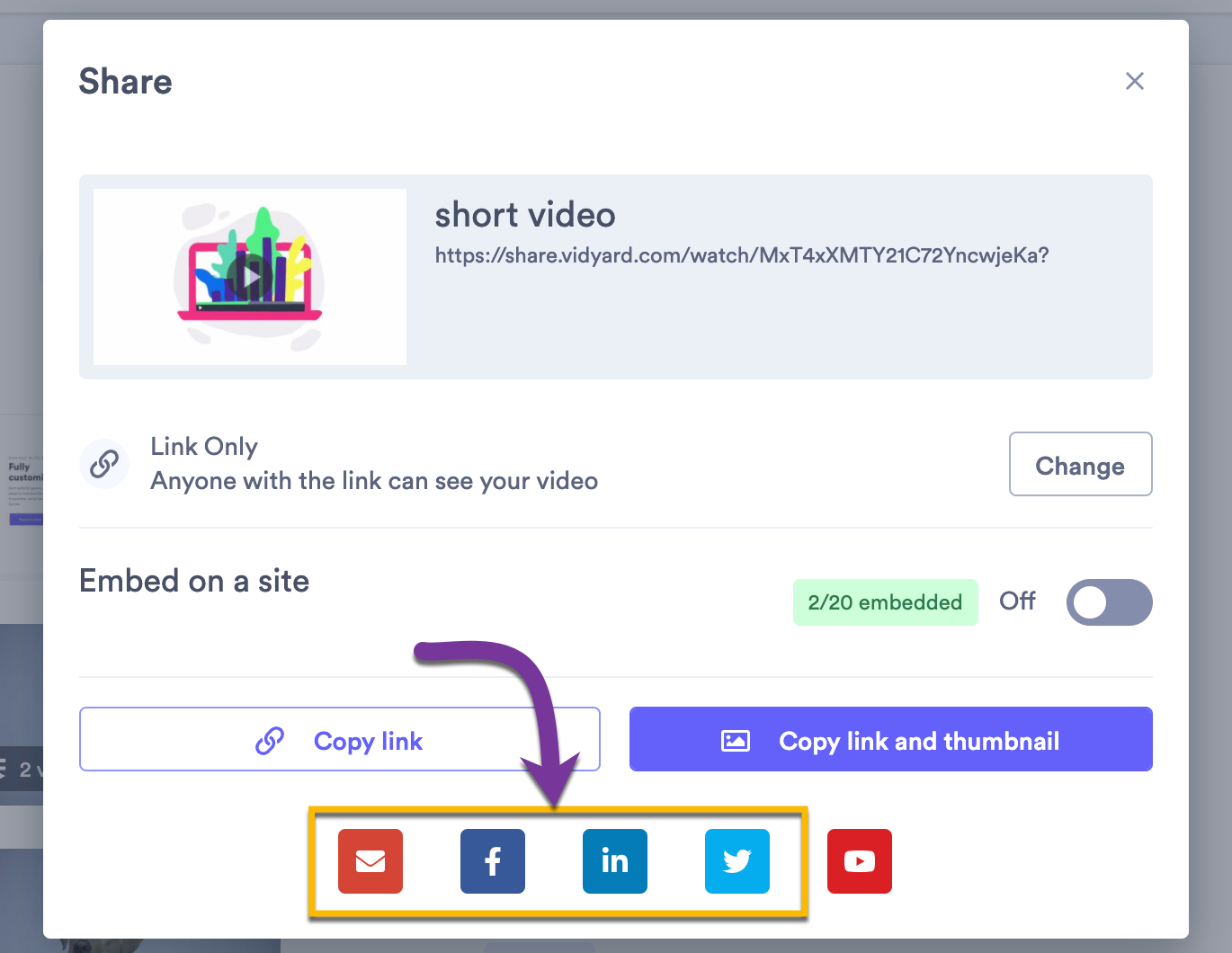 What's next?
Open the mobile app
Swipe left on a video in your library
Select the ️↗️ icon to share the link to your video in another app