Whenever you share a link to your video, you control how widely others have access to it.
By default, anyone with the sharing link can watch your video. However, you can always change your video's access settings to be more or less restrictive.
Changing these settings in Vidyard works similarly to sharing a Google Doc.
Want your video to be widely discoverable by others in search engine results? Change the access setting to Public.
Does your video contain sensitive information that only specific people should see? Add a password to your video.
Select the tab that corresponds to your account type:
Select the Share button next to a video in your library
Select Change to update the video's access settings
Choose a setting to determine who has access to your video, then select Update.
Note: some of the following settings are dependent on your Vidyard product subscription
Public: Allow anyone to search and find your video sharing page on Google and other search engines
Link Only: Anyone with the link can watch your video
Password Protected: Only people with the password can watch your video (requires Vidyard Pro or higher).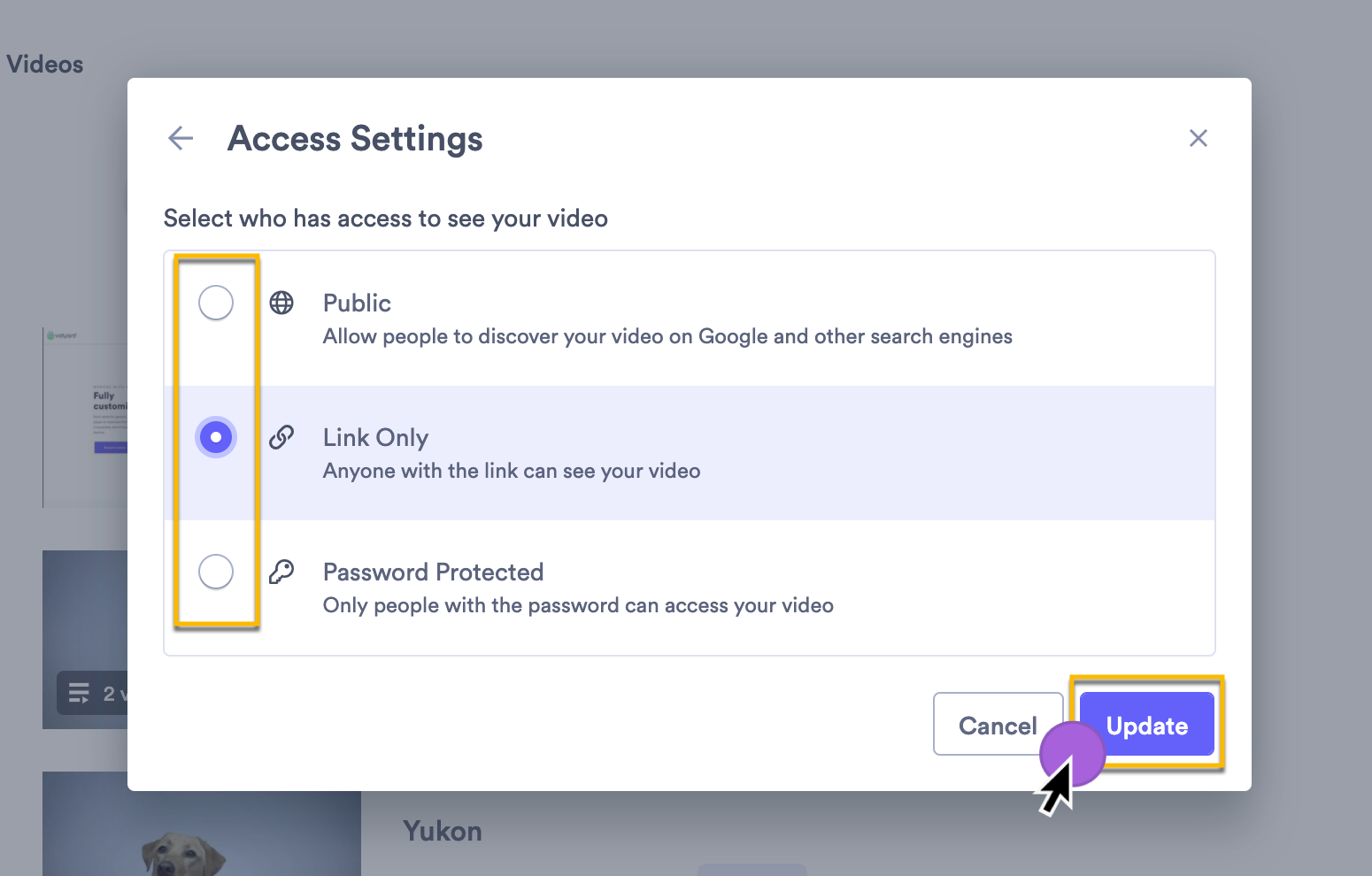 Additional Requirements: to change your video's access settings, you must belong to a Team with the Edit Videos permission enabled
Click on the title of a video in your library to open the edit page
Select Sharing > Access, then click on the Change button
Choose an access setting to determine who is able to watch your video, then select Update
Note: Want to make your videos are publicly searchable on Google? In Teams, Business, and Enterprise accounts, search engine indexing is manage within each folder's sharing page settings (requires Edit Branded Sharing Pages permission to update).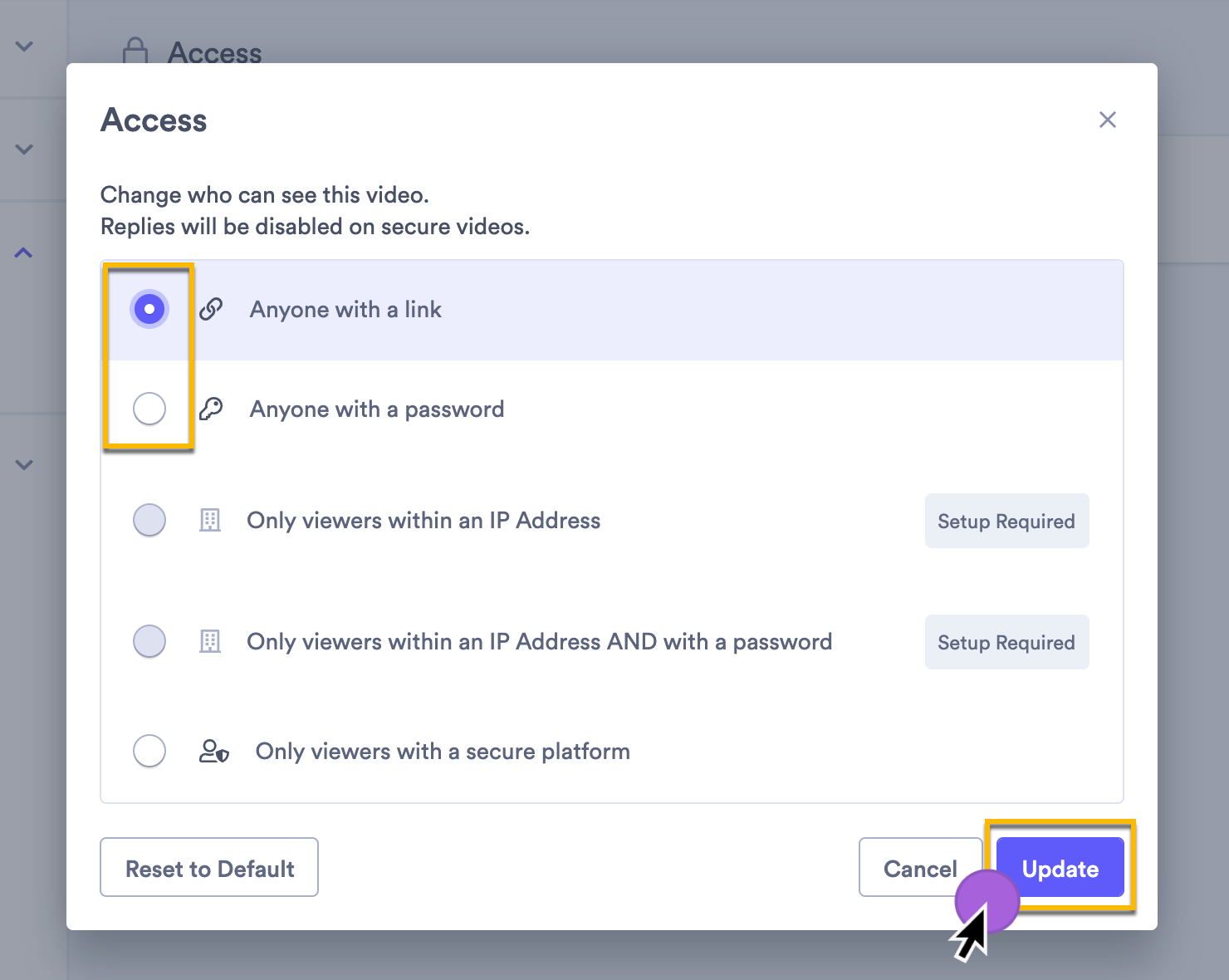 Advanced video access settings
Users in Enterprise accounts have additional, advanced options to restrict access to their videos. These settings require additional set up before each option can be selected.
Select the links below to learn more about advanced access settings:
Restrict your videos to viewers on a secure, third-party platform (e.g. an SSO identity provider)