Answer
If you see the error message below when opening up the extension: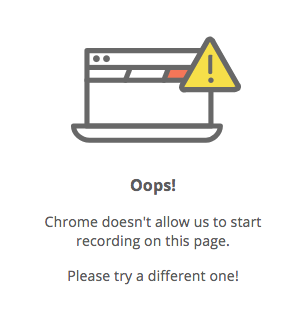 This message is displayed when on pages that the Chrome browser has restricted extensions from accessing. 
Some examples of where this error occurs are: 
The New Tab page, 
The chrome://extensions page, 
Other Chrome pages that display Chrome's settings. If you flip over to another page like vidyard.com or google.com, you will be able to record there.