Overview
The Vidyard Chrome extension allows you to create and share videos with your customers, prospects, and colleagues in just a few clicks.
However, there are particular webpages on which Google Chrome will not allow you record a video. On these pages, Vidyard will display the following error:
"Recording Blocked
Your browser doesn't allow recording on this page, please try a different one."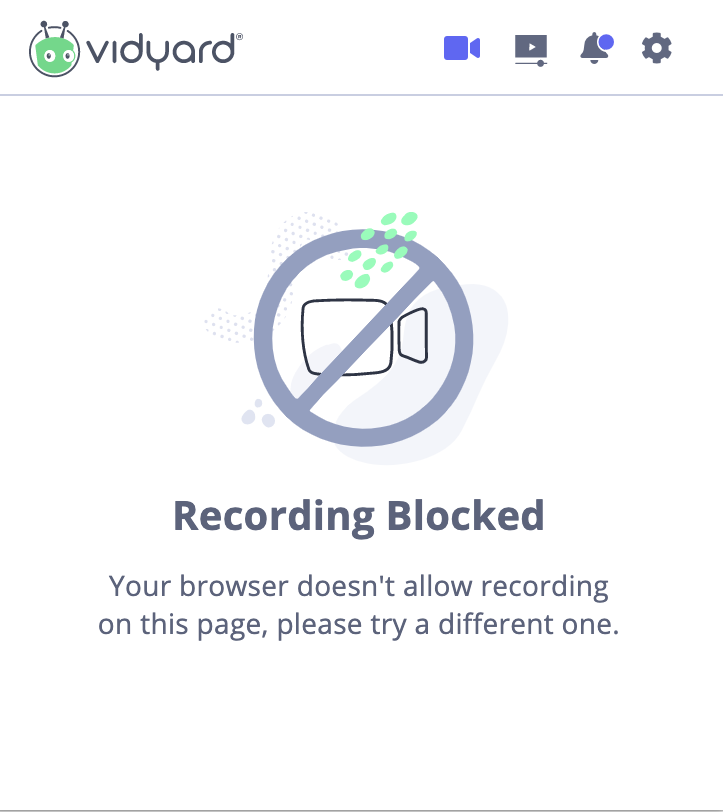 Solution
As a security measure, Google Chrome prevents some extensions from accessing webpages that contain information about your browser. For example:
The New Tab page
chrome://extensions
Your browser settings: chrome://settings
Open a webpage that allows you to begin recording (e.g. vidyard.com, google.com, etc).