You can use our built-in drawing tool to guide viewers through your recording and highlight important information on the screen. That, and it's also fun to doodle! 🖍️
Draw on your screen
Start a new Screen recording
Select the the pen icon from the recording controls
Adjust the color and thickness of drawing tool accordingly
When the drawing tool is enabled, your cursor will change to + icon. Click and drag on the screen to draw anywhere within the browser window.
Your drawings will disappear after 3 seconds to keep the screen free of clutter.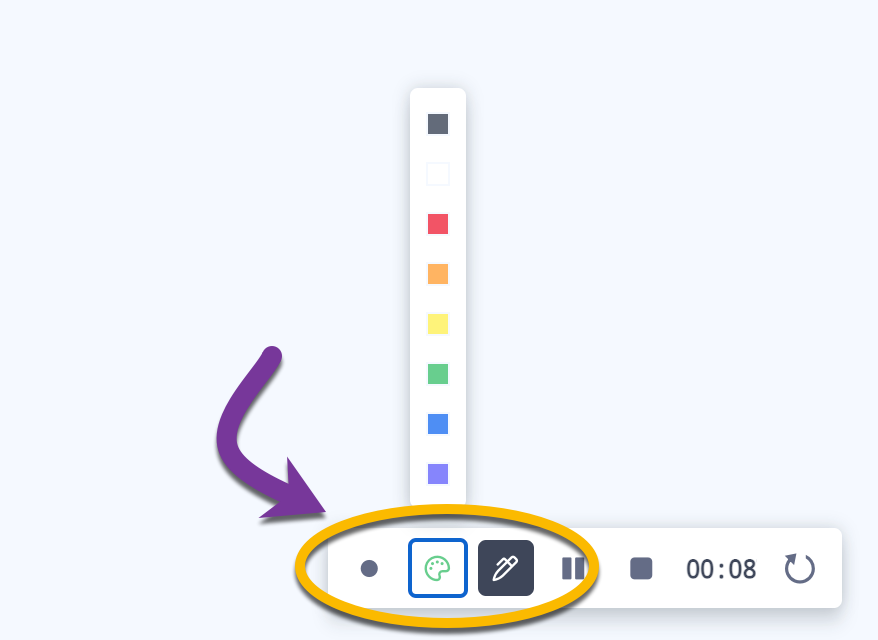 Note: if using the Vidyard browser extension, make sure your screen recording controls haven't been hidden. You will need them to draw!
What Vidyard apps can I use to draw on my screen?
Currently, the drawing tool is available to use with the following Vidyard apps while recording your screen: