Who Can Use This Feature?
Self-Service Plans
Free Pro Plus
Business Plans
Essentials Growth Enterprise
Discover which Vidyard recording tool is best for you!
With Vidyard, you can choose from 4 different types of recording tools to create and share videos. 
What do Vidyard's recording tools have in common?
No matter which of Vidyard's recording tools you choose, they all have one thing in common: you can record and share quality videos with anyone.  
Record a video update for your team, share demos and walkthroughs, answer questions for your customers—whatever you do day-to-day, use video to add a personal touch!
The Browser Extension
Our browser extensions (for Chrome & Microsoft Edge) are simple to install and allow you to quickly and easily record videos directly from your browser.
Choose to record your screen, record your camera only, or screen + cam together.
Some bonus features:
Limitations
Our browser extensions are only available for Chrome or Edge. If you want to record videos with Firefox or Safari, the Desktop app is a good alternative.


When screen recording, your camera bubble will not follow you outside of the browser to other applications. The Desktop app is a good alternative if you want to add your camera bubble over programs like Powerpoint, Excel, or even PDFs.


Videos recorded with the extension have a max resolution of 1080p.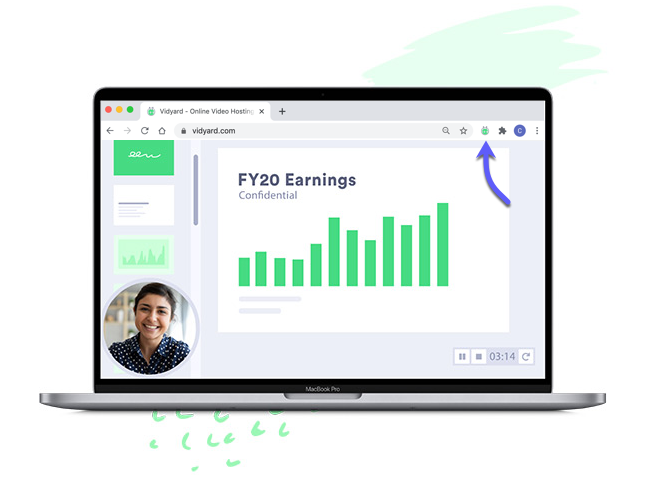 The Desktop App
The Desktop App allows you to record with your camera bubble across any application, such as PowerPoint, Excel, or even other browsers like Firefox. You can also record in up to 4K resolution.
Choose to record your screen, record your camera only, or screen + cam together.
Some bonus features:
Limitations
The Desktop app is only available on Mac and Windows. Your computer must meet the minimum OS requirements.
Currently not available: the screen drawing tool, speaker notes, and the option to capture system audio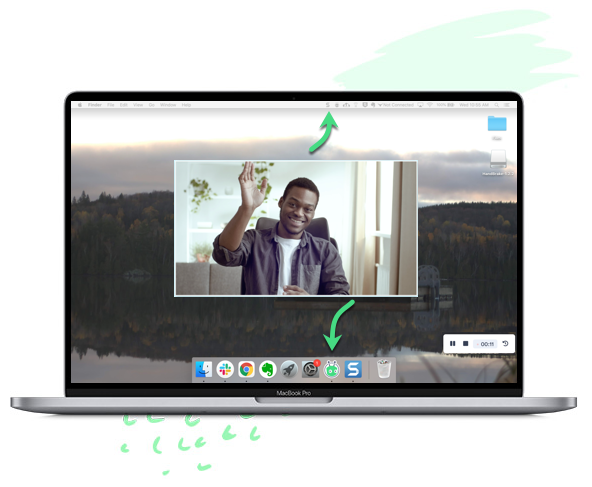 The Mobile App
The mobile app makes it easy to record on the go, as well as to share directly to email clients (like Gmail or Outlook), Slack, messenger apps, + more.
Limitations
Currently you can only record with your device's camera (no screen recording).
The mobile app has a minimum OS version required to operate smoothly.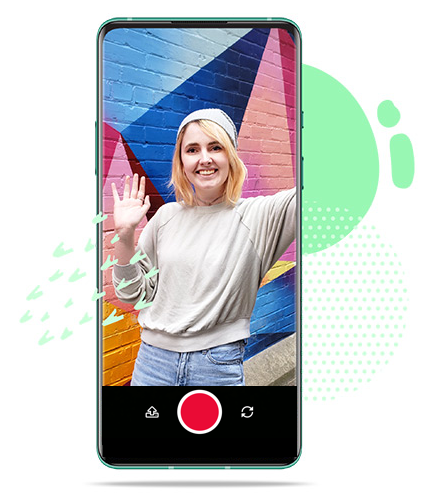 Vidyard for Gmail, Outlook, & other applications
You'll find Vidyard as an integrated app within many of the tools that you already use everyday, such as Gmail and Outlook.
Record videos directly from where you work -- like your email inbox. You can also access and share from your existing library of videos, and upload new video files.
Limitations
Your recording options (screen, camera only, screen + cam) may differ depending on:
the browser that you're using (for example, Screen Recording is not available on Safari)
the application where you're using Vidyard (eg. Outlook desktop app versus Outlook on the web)